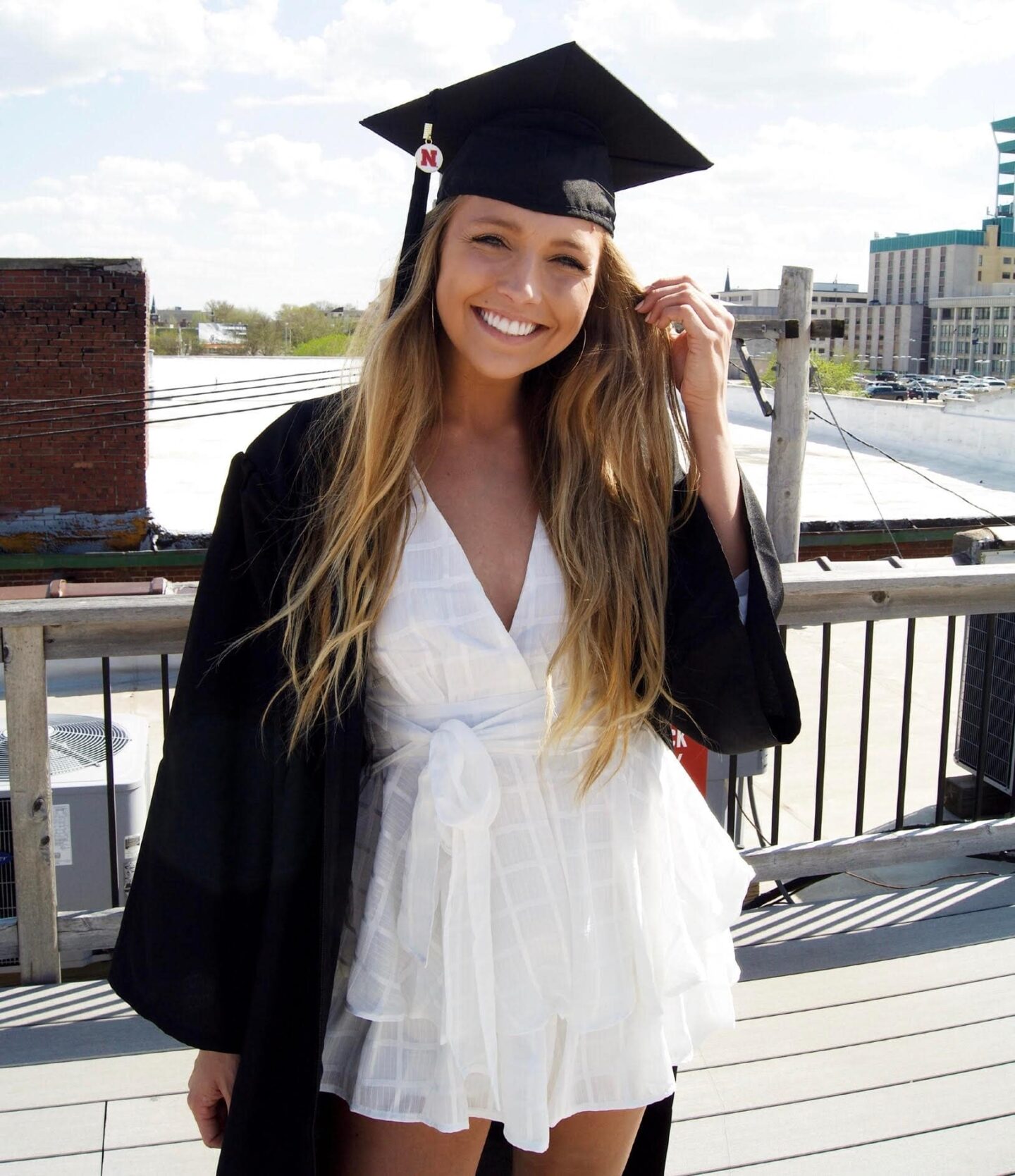 Looking for the best virtual graduation ceremony ideas?!
We got you!
There's no way to sugarcoat it. 2020 SUCKED!
And even if we're slowly moving away from the mess that was the worst year ever, a lot of the world is still online.
As we approach the end of the school year, I've been looking for some exciting and unique virtual graduation ceremony ideas.
There's no reason to have a boring graduation just because you can't have a traditional one!
With a little creativity, you can have an extremely unique and memorable virtual graduation ceremony at home!
Virtual Graduation Ceremony Ideas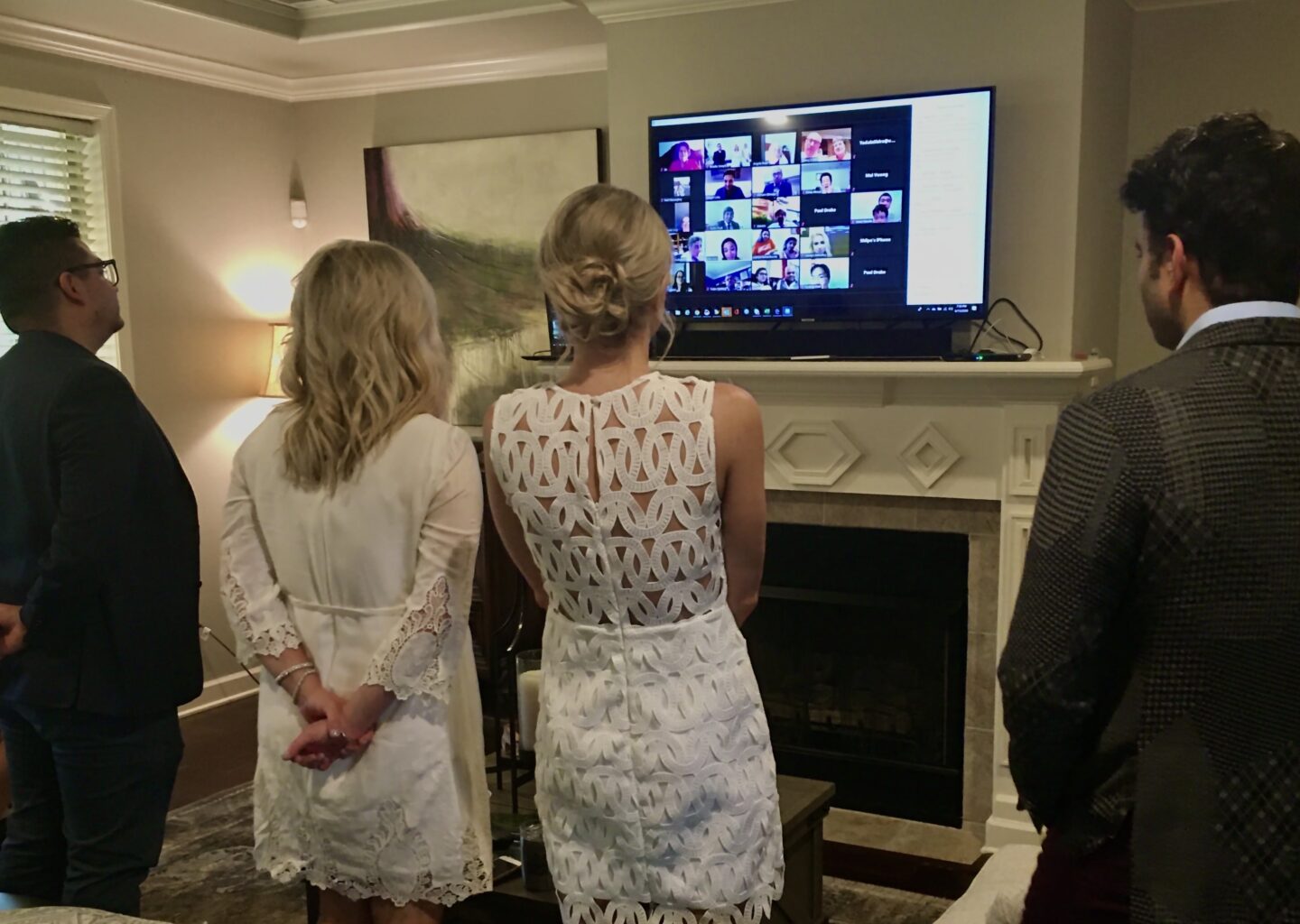 1. Have a FaceTime Party
This ones obvious! Everyone has a smartphone or laptop. All you need is to decide on a time and send out the links for your Zoom or Google Hangouts graduation ceremony!
Make sure you dress up! This is a special occasion, so you'll want to look your best!
Grab a nice dress or suit and maybe even walk in front of the camera. Pretend you're at a traditional graduation ceremony and move your graduation cap's tassel from the right to the left in front of your guests.
2. Decorate To Celebrate
Put up some banners and enjoy yourself! This is a huge milestone and you have every right to decorate for your virtual party.
The simple act of putting up banners and blowing up balloons will get you in a festive spirit!
You don't have to go all out, check out these graduation decor ideas if you're bougie on a budget!
You May Also Enjoy: How Many Credits To Graduate College?
3. Have Some Wine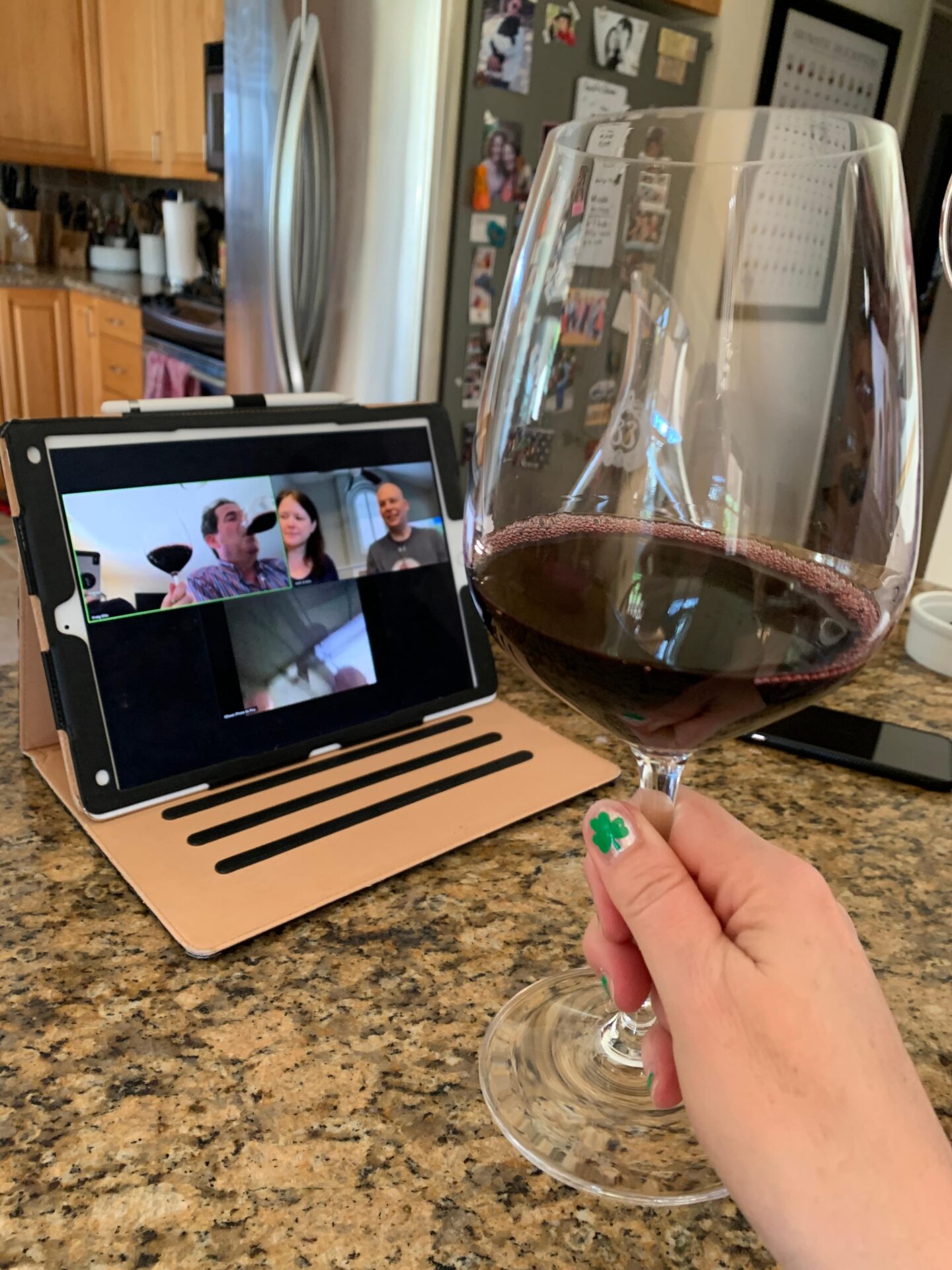 If you're graduating college and have already celebrated your 21st birthday, open up a bottle of wine and celebrate!
During your zoom party, sip on some wine and let the good times flow.
If you're on a budget, you can grab a bunch of great wines from your local Trader Joes.
The amount of budget wine in grocery stores is amazing! And, between you and me, I can't tell the difference between the expensive wines and the cheap ones 😳
4. Congratulate Them With A Celebrity
If you're looking for a unique way to congratulate your recent grad, what better way than to have a celebrity send them a message?!
Wait, whaaaaa?!
That's right. With cameo you can pay for a celebrity, like Stanley Hudson from The Office (!!!) to wish the grad a very special day.
I mean, you just can't top that.
5. Send Some Treats
If you can't be with the grad on their special day, send them some delicious home-made treats!
(And if you're the grad in question, bake or order yourself something tasty to celebrate!)
There is nothing quite like receiving a delicious box of home-baked brownies, cookies, and scones. That box might just make up for the fact that the past year has been a complete disaster!
6. Play Some Games
Who says you have to be physically together to play games?
You can easily play many of the party games you normally would.
Games like
20 Questions
Never Have I Ever
Cards Against Humanity
Pictionary
Charades
Heads Up
Taboo
And so many more! You just need a little creativity and flexibility but it's completely possible to have a game night on virtually.
7. Gift Them Something Special
If you really want to make the grad feel special, find something unique and fun to give them to celebrate this incredible milestone.
A mini getaway, some tickets to a sports game (once they open back up), or even a pair of shoes you know they'll love.
Spend a little time thinking about something special you can spend them so they'll feel less alone on their big day.
8. Take Pictures and Send Announcements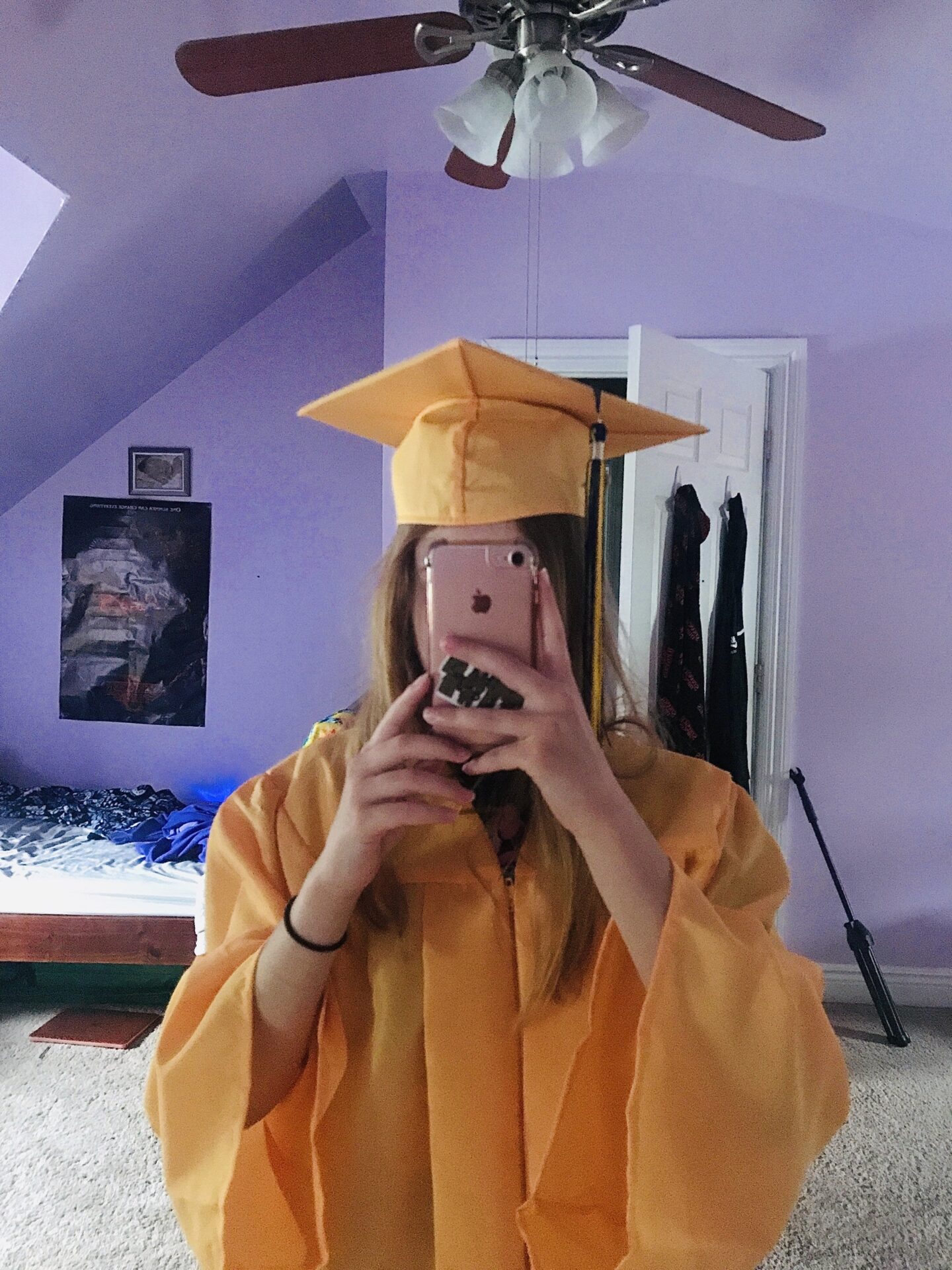 It's your big day. OWN IT.
Take a bunch of pictures in your cap and gown. Set a timer and start snapping.
You can send these over to your family and friends with a special note letting them know, HEY! I did it. No big deal.
9. Take A Virtual Tour Of Campus
This ones an especially great idea if you're graduating from high school.
A lot of colleges have virtual tours you can take. I know I was SO excited when I was heading to college and I wanted to see every little corner of campus.
If you're a college grad, you can take a nice little nostalgic walk down memory lane.
Or perhaps take a virtual walk around the graduate school of your dreams.
10. Pick and Plan a Date For A Real Party
Nothing gets me more excited than big, FESTIVE plans! And although you are celebrating your grads graduations day virtually, you should still plan a big hurrah once quarantines end.
Spend an afternoon planning everything you'll do, who you'll invite, how you'll decorate. All of it.
Having a future plan for the big day is the best thing you can do to liven the spirits and get everyone excited to celebrate together again soon.
How are you celebrating your virtual graduation?! Any exciting ideas?
Also, make sure you check out these articles
15 Incredibly Fun Date Ideas For People Under 21
24 Essential School Supplies You Don't Want To Forget