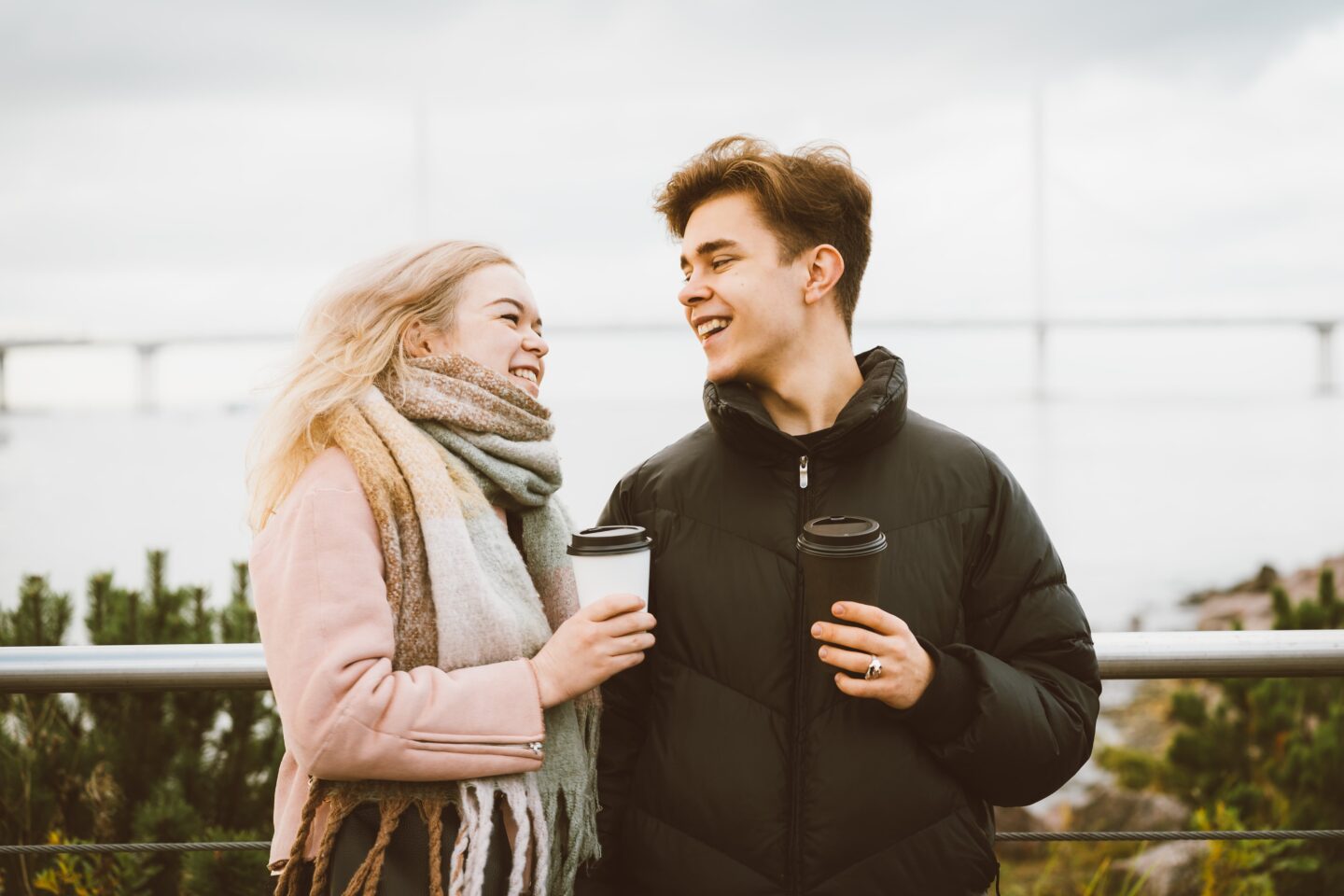 Looking for the best date ideas under 21?!
Dates should be fun and memorable, but this can be hard to achieve when you are under 21 and don't have a huge budget!
Whether you want to spend the night in doing something fun, or out and exploring, here are 14 date ideas for people under 21.
Sober Date Ideas When Under 21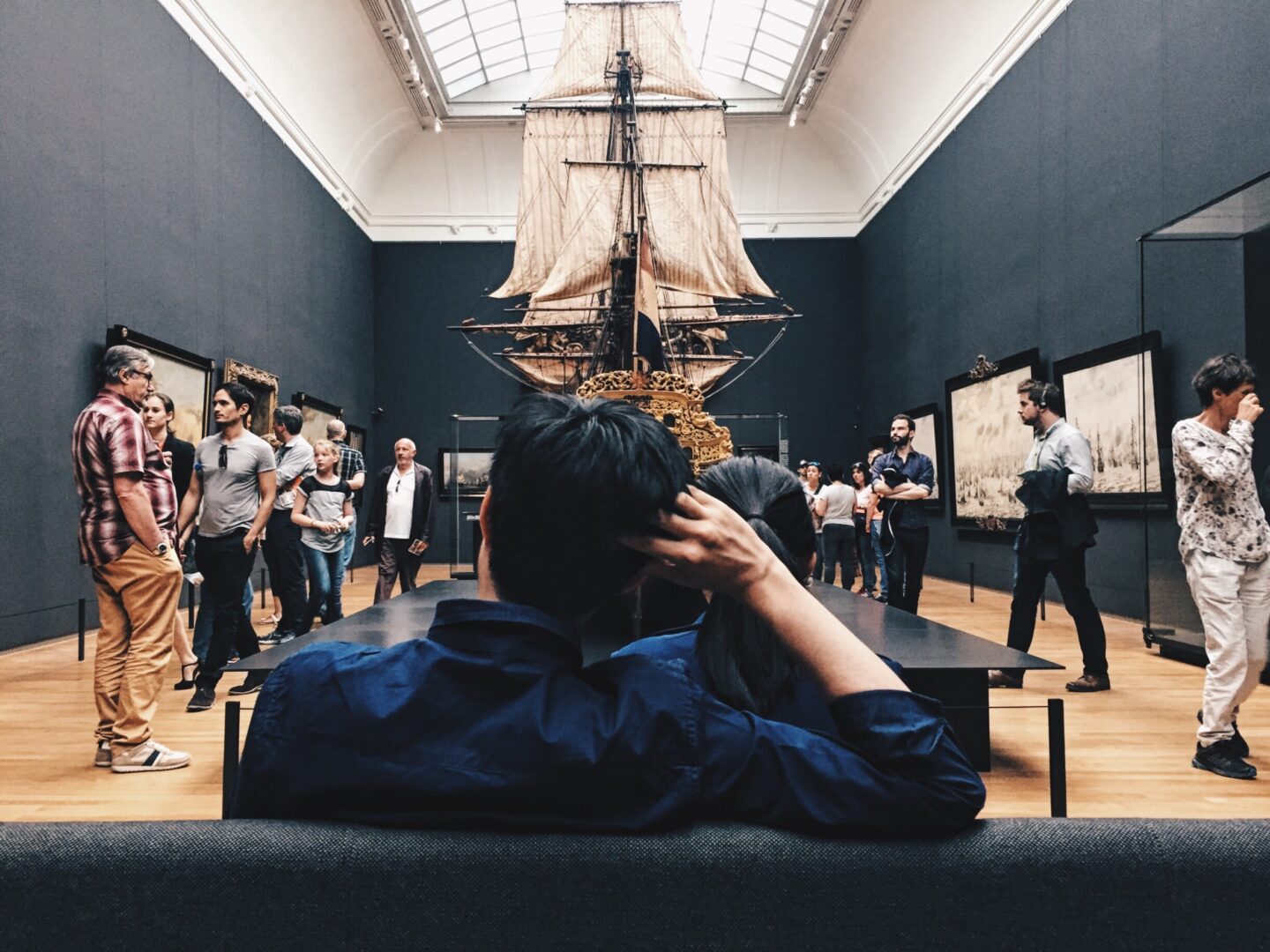 Do A YouTube Tutorial
There is a YouTube tutorial for just about anything! You and your date could choose something that you would both like to learn, whether it be painting, drawing or a certain dance.
Get all the stuff ready that you might need, and watch a YouTube tutorial on how to do it.
This is not only a fun way to bond and get to know each other, but it also gives you the chance to learn a new skill too!
Play A Sport
The best thing about sports is that they are free to play, and you could either play in a group or just as a pair!
Depending on the season and where you live, you should have plenty of sports to choose from. You could play Frisbee in the park, or have a friendly game of basketball with some friends. Afterward, you could go grab a soda to cool down.
Pick Some Fruit
In the right season, your town might offer fruit picking. You could end up picking strawberries, apples, or any other in-season fruit at a farm near you. Not only is it something different, but fruit farms are usually quite beautiful, and provide the perfect backdrop for a picnic.
Visit A Food Festival
If you want to avoid the cliché of sitting down at a restaurant for a date, but still want to enjoy good food, then you should take your date to a food festival.
Food festivals usually happen all year round, and you should be able to find one in your area happening soon. You will be able to try out a whole lot of different new foods while strolling around with your date.
Try Some Karaoke
Look to see if there is a karaoke club open that you and your date could go visit. You could either choose to sit back and watch as others sing along, or you and your date could try to be brave enough to sing a song together!
You could even turn it into a group date and invite some friends over to join in with you. A wireless karaoke mic is surprisingly cheap and a great party accessory!
Go Ice Skating
Most towns have a local ice rink opened throughout the year. This is a classic date and just ends up being so much fun. Whether you are a novice to ice skating or if you can hold your own out there, it is a great way to break the ice with your date and have a little bit of fun.
Go Fishing
Fishing might not seem like an obvious date idea, but it can turn out to be such a great day out. Find a local river or dam that offers fishing, and maybe even picnic spots, gear up on what you need to and spend the day outdoors fishing with your date.
It is a great way to get away from the busy city and to bond with your partner outside in nature. You might even catch your dinner!
Thrift Shopping
Who doesn't love thrift shopping? There is no telling what you might pick up at your local thrift stores, and this can make for a fun date with your partner.
Try to find some great vintage clothes, some funny hats, or even just see who can pick up the best find! Look for thrift markets close by which offer a wide variety of items for the two of you to browse through.
Volunteer Together
The perfect date might just be volunteering at the local animal shelter. You and your date could volunteer to play with puppies or take dogs for walks on the weekend. This costs nothing, and the two of you can spend time together while doing something quite meaningful.
Have Fun At An Arcade
You are never too old to visit an arcade, and they actually make for the perfect date venue. You and your date can play against each other at foosball and video games, and try to win a prize at the end of the night!
Once you have worn the arcade out, you could stop for a milkshake afterward to finish the night off perfectly.
Go For A Bike Ride
Your town should have a bike hire shop close by that you and your date could pick up a bike from for an hour or two. Lazily ride around the town taking in some sightseeing, or ride through a bike trail to enjoy more scenic views.
Pack some snacks and juice for the ride to make it even more enjoyable.
Have A Games Night
A games night is one of the best ways to spend a Friday night in! The competition could be between you and your date alone, or you could invite some friends over to make it a double date.
Look at thrift stores for cheap games if you don't have any at home, or ask your date or friends to bring some along. Some of the best for games night include Scrabble, 30 Seconds, and Monopoly, but there are so many options!
Cook A Meal Together
Don't spend your money at a restaurant if you have a perfectly good kitchen at home. Plan a meal and buy all the ingredients for you and your date to cook together.
If you are not the best in the kitchen, you could put a YouTube tutorial on for the both of you to follow.
Go Hiking
Research local trails around you that are suitable for day hikes. Pack some food and water and take your date on a hike outdoors.
Make sure your date is up to going hiking before you make the plans, and remember that you might have to find a beginner's trail if both of you aren't avid hikers. Otherwise, it gives you the perfect opportunity to spend the day out in beautiful nature.
Go To A Museum
Museums are a classic date idea!
Most museums are very budget friendly and make for a memorable first date idea.
If it is a first date, a museum is a great place as there won't be a shortage of things to talk about. At every corner, you'll see something and learn something new.
Moreover, if this person ends up being your life-partner, how adorably romantic is it that your first date was at a museum?!
You don't have to wait to be of drinking age to date!
If you're ready to start dating, you don't have to wait until you're 21! having fun, sober dates is important at all ages in life. Hopefully you found a fun date idea for under 21 year olds here.
If you liked this article, you'll probably like these:
How To Hang A Hammock In A Dorm Room
Everything You Can Do When You Turn 18