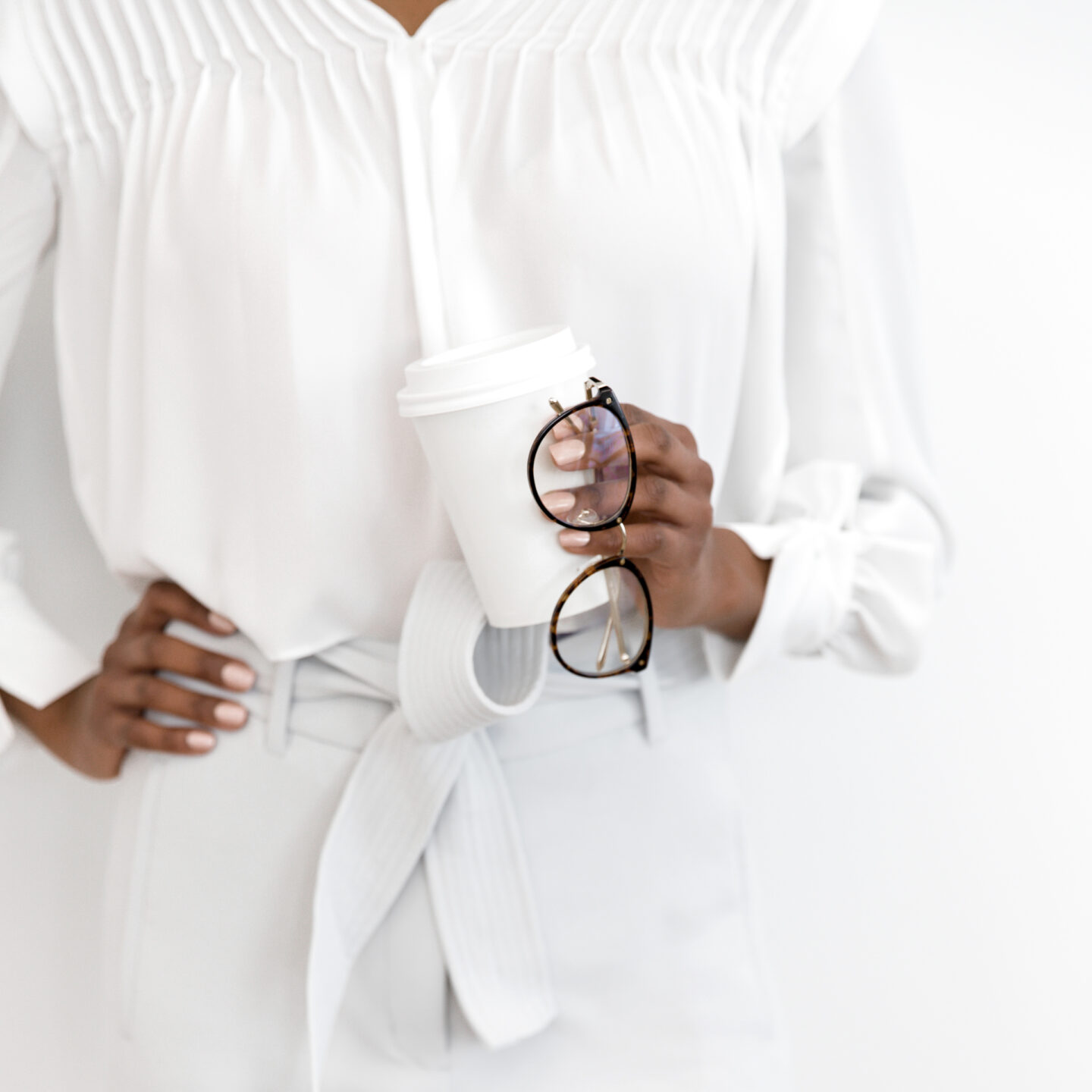 Trying to find the best way of asking your boss for letter of recommendation for grad school? It's a lot easier and less intimidating than you may think!
To set your graduate school application apart from the others, you should consider adding in a recommendation from your boss. A great recommendation can do wonders for your application, and help you stick out among the rest.
An effective letter of recommendation will showcase your skills, strengths, and accomplishments. It gives a different perspective to who you are, helping better showcase why you should be chosen.
It can be intimidating to ask your boss for a letter of recommendation for grad school. It is a time-consuming task for them to undertake, and you might be nervous to be given a 'no'.
Here is all you need to know about asking your boss for a letter of recommendation, and the best way to go about it.
How To Ask A Boss For A Letter Of Recommendation For Grad School
You need to be able to provide the person writing your letter with as much information about yourself as you can, allowing them to write a thorough recommendation. This is what you should do to get started and get your letter done.
Decide Who You Want To Write Your Letter
Many graduate programs actually require two to four letters of recommendation for each application, and some even go as far as requesting who these should be sent from.
Create a list of several people that you work with in a college or at your workplace. Try to identify who recognizes your skills and work ethic, and who would be able to write a positive review.
You could ask a few of your professors or academic advisors to write up the letter. If you are not in college anymore, you could ask your manager or colleagues for a recommendation.
Send A Formal Request
You should always have the conversation with your boss first before sending in a formal request, it is a professional courtesy. Schedule a meeting with them to ask them in person if they would be willing to write the letter for you.
If this isn't possible, send them a brief email or give them a call to discuss it.
Once you have done this, send a formal email, or a written request asking for a graduate school recommendation letter. This should also provide them with the information they need to compose the recommendation.
Provide Them With The Right Information
To enable your boss to write the most comprehensive letter of recommendation possible, you need to provide them with as much information as you can.
You need to send them the qualifications that you have which make you suitable for the program.
Email them your resume, academic transcripts, information on the program you wish to attend, and any other relevant information.
You could also send them the personal essay you are submitting with your application, which will outline the values you believe in. They can create their recommendation in line with this.
Here is what to include in the information you send:
Why you have chosen them – You should let them know why you have chosen them to write your letter of recommendation. It shows that you value their opinion. For example, explain how their classes inspired you to pursue further studies.
Describe what you have learned from them – Discuss the ways in which they have helped you learn and grow in a professional capacity. Highlight skills they have helped you develop, and the support they have offered on your path.
Remind them of your achievement – Through all of this, remind them of specific achievements you would like them to include in your letter. This can include positive character traits, work ethic, and other accomplishments.
Be clear – Outline the process clearly for them. Some programs require you to submit all your letters and applications together, while others require the letters to be sent directly to the grad program. Let them know how they should send the letter, and even send an addressed and stamped envelope if they need to send it by post.
Give Them Enough Time
The last thing you want to do is rush your boss when writing a letter of recommendation.
You need to first give them enough time to consider your request, and then enough time to go through your qualifications and skills in order to write an effective recommendation.
Make your request as early as possible, a month before the application date if you can. You can even ask them to turn the letter in before the application is due, giving yourself enough time to get everything together.
Take their workload into consideration as well. The professor might be in the middle of the exam period, or your boss might be handling an increase in workload. Give them a deadline that is doable for them.
Always Follow Up With A Thank You Letter
It takes some time and thought to write a comprehensive recommendation letter, and your boss or professor certainly deserves a thank you at the end of it.
They would have taken time out of their schedule to write the letter, just to help you better your development.
Write them a thoughtful thank you letter, showing that you appreciate their effort and time. Also, let them know if you have been accepted to the program, and what your other plans might be.
It is good to send out gestures like this. It is a professional courtesy and helps to strengthen your relationship with that person, which can only be a benefit in the future.
Recommendation Letter Format
If you have asked someone to write you a letter of recommendation who has not done one before, you can supply them with this simple breakdown.
1 – Introduction and the statement of recommendation.
2 – List of specific reasons why they are recommending you for that position
3- Personal story with evidence provided, showing their qualities, including hard and soft skills
4- A closing statement with any relevant contact information
5 – Signature
This format can be expanded on, but it is a good place to start!
You can show them samples of what your grad school is looking for, such as this one: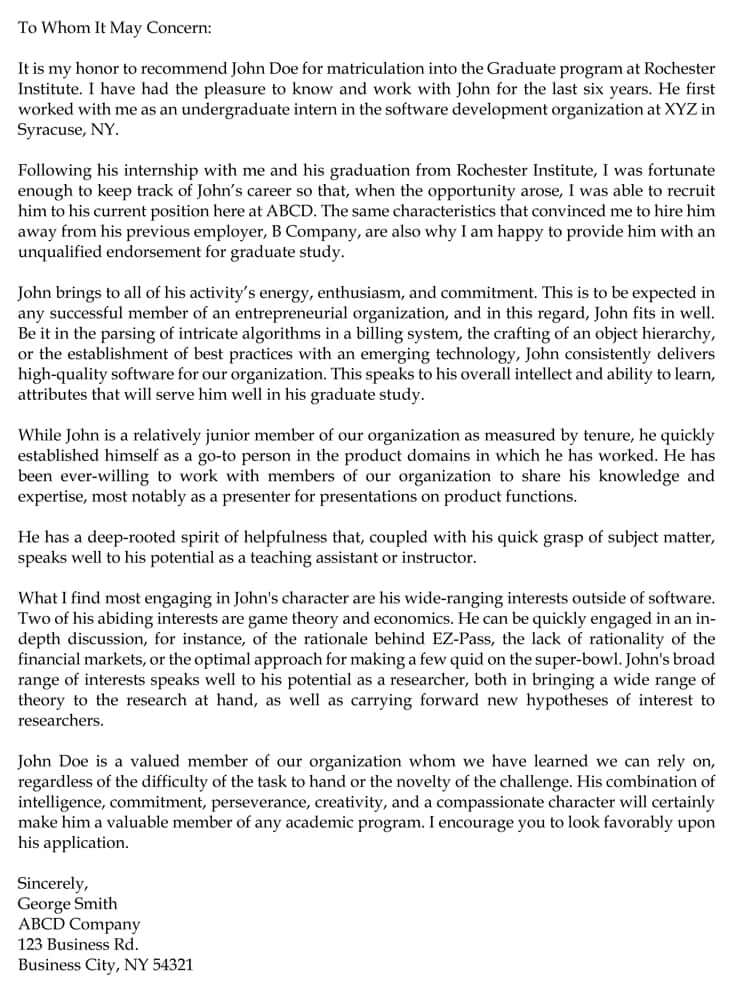 The more information and samples you are able to show them, the happier you'll probably be with their recommendation letter.

If you aren't specific, they can easily write three or four sentences and call it a day.

But always be grateful for any recommendation they provide, remember they are doing you a favor and are not obligated to write you a letter of recommendation.
You May Also Like: 27 Insanely Fun Graduation Party Games To Try This Year
Don't forget to pin, like, and share me!