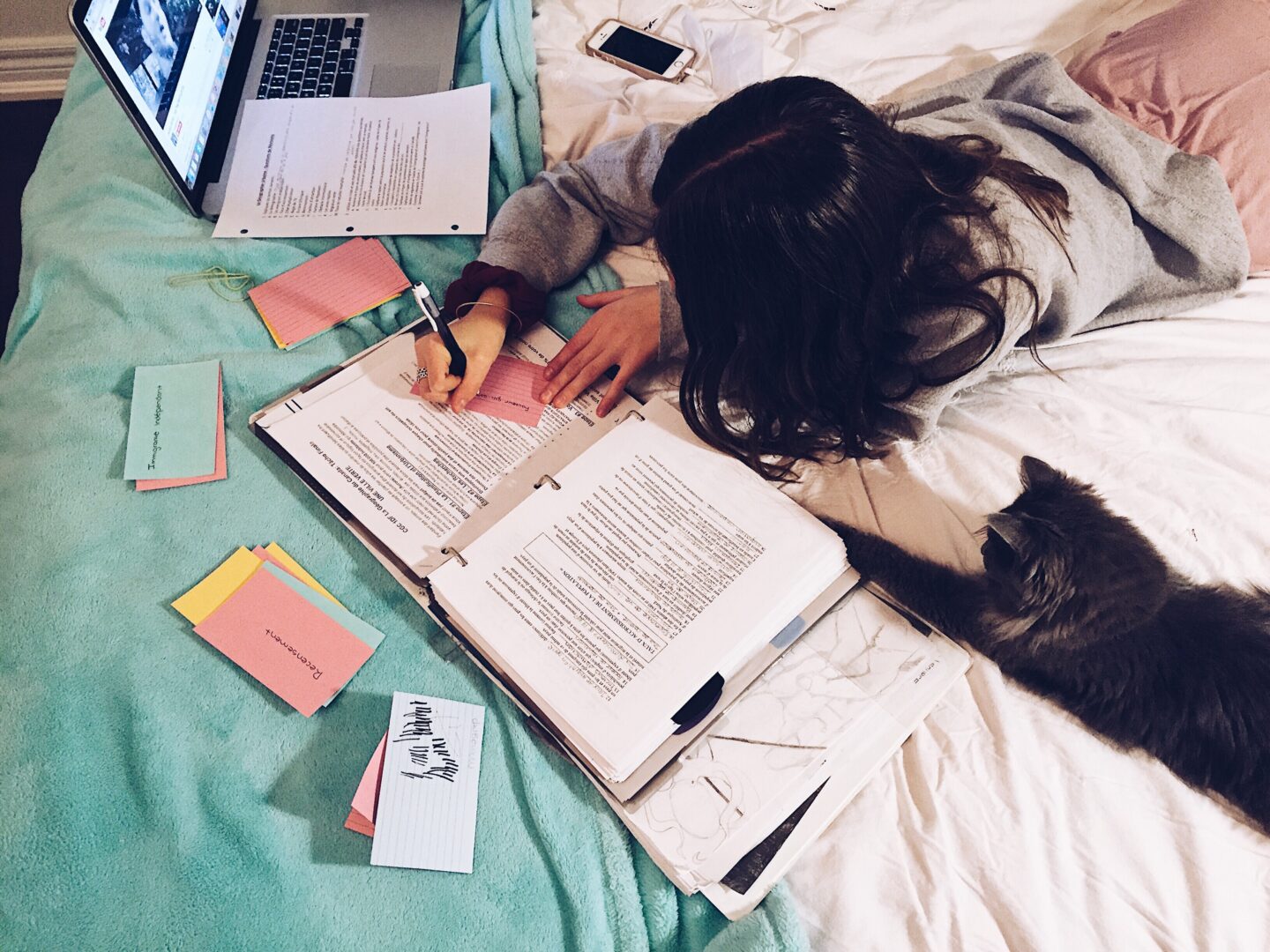 What are the essential college school supplies you just can't live without?!
Starting college comes with lots of preparation, and you will need some new supplies to help you ease through your course.

Stationery shopping is one of my favorite things to do! I completely geek out over pens and highlighters.

It isn't just for grade school, you still get to do some back-to-school shopping when you're in college!
Below is a comprehensive list of all the college school supplies you will need!
Let's get these two items out of the way because they are ESSENTIAL during this time.
If your school has decided to hold in class-lectures, you absolutely need hand sanitizer and a mask! They're non-negotiable for your safety and those around you.
Keep different colored pens, and lots of pens, with you, and a couple stashed away in your dorm so you never run out.
Some college courses call for specific pencils (typically #2 for Scranton exams), so make sure to check if there are any that you need.

Keep some extra lead and an eraser packed with you as well.
Keep one pair of scissors in your pencil case, and another in your kitchen.
A plain pencil case is perfectly fine and will help to keep all your stationery and items organized.
Check your pencil case before leaving for classes each day to check it is stocked with everything you need.
You won't be able to file them without a punch – so keep one close so you can quickly file away pages before they start piling up.
Choose a planner that suits to you (it is always motivating to have a nice-looking planner) and get into the habit of taking down due dates, appointments, and anything else that pops up!
Spiral notebooks are a good option as they feel lighter, and you can easily rip out pages if you need to.
A stapled project looks much better than one with the corners turned in!
Once again it is a good idea to have different color folders dedicated to your different classes.
Some don't always like finding it in their work. 
You can buy liquid or tape whiteout, both work well, but I'm more partial to latter.
But having your own means you don't have to worry about going over this amount, waiting in line to use the printer, or facing a printer that doesn't work.

Plus, I like to study printing out as much as I can and highlighting.

I didn't want to make a bunch of trips to the library every other day.
20. Poster Strips / Sticky Tack
Buy a flash drive with a large memory so that you never have to worry about running out of space.
Don't forget to pin, like, and share me!