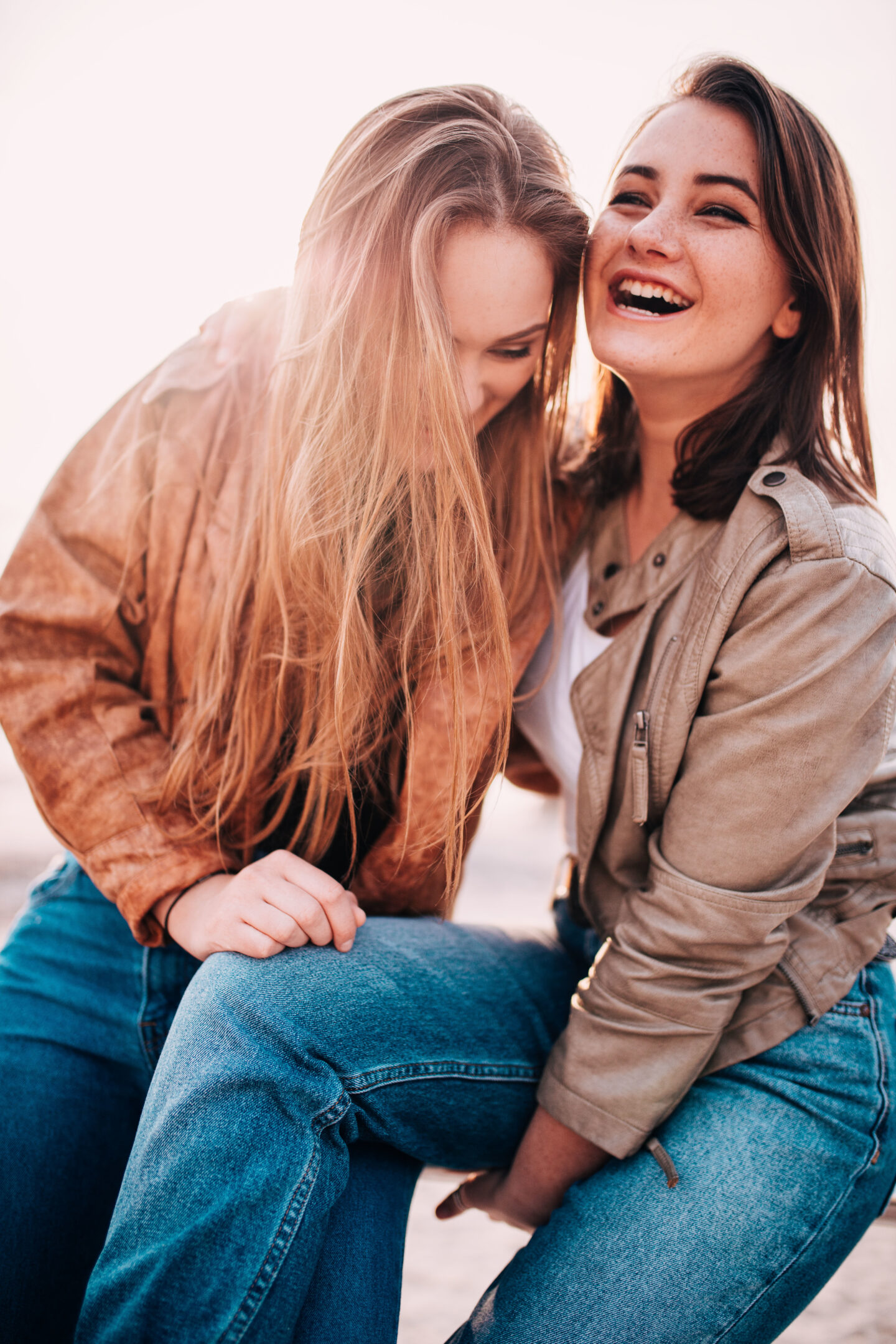 Having a roommate in college can be such a great experience. If everything works out, you and your roommate will become close friends exploring campus together, and it is just great having someone close to rely on.
In order to ensure that you have this amazing roommate experience in college, you need to be slightly selective about who your roommate is.

Before you decide who your roommate will be, there are some boxes they need to tick, and some assurance you need that the both of you will be able to live together happily in your small dorm room, getting along well.
To help you with your roommate search, here are some questions to ask a potential roommate…
Questions To Ask Your Roommate
1. What Will You BE studying?
By knowing what they are studying, you will be able to get a better idea of who your roommate is, what their passions are, and what they are interested in.

It is also a good indicator of what their course load will be, what their studying might entail, and whether you will have some classes together.
Always start with the basics!  

Find out where they come from, whether it is a neighborhood close by, or from a state far away.

This helps you to know whether they will be going home every weekend, or if they will be in the dorm for most of the month.

It might also be a great bonding point if you are from the same area!
3. How did you decide on this college?
This is another question that will help you get to know your potential roommate a little better.

They might have chosen the college because of a certain study program, for sports or other campus events.
4. Will you be going home often?
Whether your roommate will be going home often, such as on weekends, is such an important question to ask.

You might want some extra space to yourself over weekends, or you might be nervous to stay on your home often.

This question will help you figure out whether or not your potential roommate's schedule will fit in with what you are comfortable with.
5. Do you know anyone on campus?
There are some benefits to whether your potential roommate knows someone on campus or if they don't.

If they have a few friends on campus, it gives you a good opportunity to hang around with them and to make new friends on your own.

If they don't, then at least the both of you have each other to explore campus together and to make new friends.
6. Have you lived with someone else before?
You definitely need to ask this question.

If your potential roommate has shared a dorm or space with someone before, they will probably be better adjusted to sharing with you from the start.

If they haven't, they might need some time to adjust to living in a small space with someone else.

Don't let this put you off though, but it is a good question to ask, learning to live with a roommate is an important part of college!
7. What is your schedule like at college?
This will help you get a good feel of how often they will be at home, and if you will be home together at the same time often, or if you will be able to have some time to yourself during the week.
8. What is your sleeping schedule like?
This might seem like quite a personal question, but make sure to ask it if you can.

You will be living together, and it does help to know their patterns.

If they go to sleep super late and make noise all night, that might not work for you.

Try and find a good balance between the both of you.


9. Are they happy to have guests?
It is so important to be on the same page when it comes to having guests over in your dorm.

There is no point living with someone who cannot accept guests, or who has too many guests over when you are trying to study.

This is definitely something you need to be on the same page for.
10. What are your study habits?
Study habits are really important and are pretty much the whole point of college.

Make sure that you and your potential roommate have study habits that gel well with each other.

It would not work out well if one of you likes to study with loud music, and the other needs peace and quiet to get any learning done.
11. How organized are you?
While you will have your own areas in the dorm room, it helps to make sure that you are both as organized as each other, so one is not a neat freak, and the other lives in a complete mess.

It will just lead to frustration and tension.
12. Do you like keeping your room hot or cold?
Temperature can be a huge point of tension between roommates! It might seem so trivial, but you do not want to be caught fighting constantly over the temperature in the dorm.
Go straight for the question to find out if either of you has any irritating habits that the other one will be annoyed by.

These small questions can help you avoid a lot of frustrations in the future!
14. Do you plan on working on campus?
Asking this will help you determine how busy your roommate will be, how often they will be at home, and their coming and goings.

You might also want to be able to look for campus jobs together!
Finding on-campus parking can be a nightmare, so try to see if you can make a carpool with each other and if you can share trips to the shop or not.
16. What Do You Enjoy Doing?
You might find that you and your potential roommate enjoy the same things, and this could be a great way to bond better and learn of any common interests you might have!
Don't forget to pin, like, and share me!