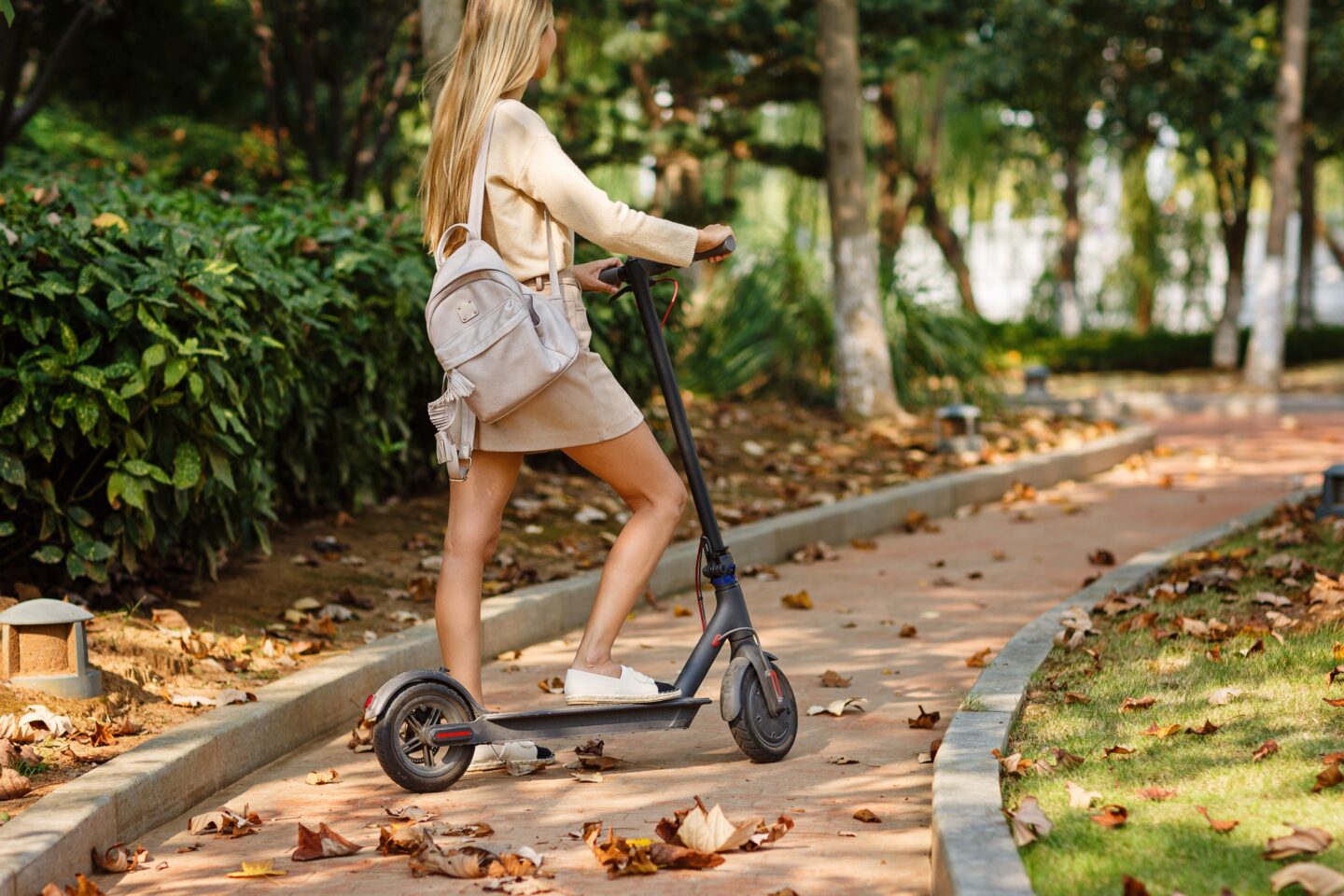 If you aren't running late for a college class at least a few times a week, are you really a college student?! The last thing you want to do to get to class is run through campus looking flustered and arriving like a ball of sweat.
Instead, you could rely on a durable and zippy scooter to get you there in next to no time!
Many students are now opting to use scooters to get around campus, rather than a bicycle or by foot, as they are compact, easy to store, and can be easy to maneuver and ride on.
So, if you are considering getting a scooter for college, which would be the best option?
The best scooter for college will be durable and strong, but should also offer a smooth ride and should be able to fold up for easy storage.
Below are our top picks of the best scooters for college campus! Check out these amazing rides and see if any make sense for you and your commute.
The Best Scooters For College Students
Here are the best scooters for college that will get you from A to B and back again safely and quickly! These are all reliable, durable, and budget-friendly!
Razor A6 Kick Scooter
The Razor A6 Scooter was designed to be used by adults, with adjustable handlebars that can extend to 42-inches, suiting just about any height!
The deck is extra-long, offering 13.4-inches of foot room for a comfortable ride. To add to the smoothness of the ride and the different terrains the scooter can travel on, the wheels are extra-large, at 10-inches, and spoked.
A super-strong aluminum frame and anti-rattle handlebars just make for a hassle-free, happy ride time and time again, and the ride is super quiet too, which can be important in a college environment!
The rear-fender brakes offer a smooth and effortless gliding stop, so there will be no accidents or random falls along your commute!
Fold the scooter away and pack it in the closet when not in use, so you don't have to worry about finding additional storage space.
Hikole Adjustable Scooter
The Hikole Adjustable Scooter was built to be easy to fold away, and can be folded down in under 3-seconds, perfect for when you are running late for class! It can be folded up small enough to be taken on the train or bus too.
The front and the back of the scooter have dual suspension, with 200mm big wheels that create a smooth and comfortable ride on various terrains.
Adjustable handlebars can be extended from 90-100cm, and have comfortable hand grips. A patented rear fender brake is easy to use for a quick and firm brake, which is still smooth enough to not send you flying off.
Made to be easy to pack away and travel with, this is the ideal scooter for a college student who is constantly on the go and needs a reliable small form of transport to and from classes, and through town when running errands!
Mongoose Trace Kick Scooter
Mongoose makes some great scooters, and this Trace Kick Scooter was designed to be easy to fold and compact to store away and transport, and perfect to use for short commutes, such as to college classes and back.
There is full max grip coverage on the deck of the scooter, and along the brake, so there is constant no-slip contact on the scooter, giving you more security and comfort when riding.
If you are not wanting to fold the scooter away between classes, you can use the kickstand to park it upright, which also protects the grips and frame from any damage.
To adjust the height, there is a quick-release height adjustment with three lock points, allowing for a range of riders to use the scooter.
The wheels are 180mm in diameter and have ABEC7 bearings, which create a smooth and effortless ride.
Foldable or standing up with the kickstand, the Mongoose Trace Kick Scooter will see to your travel needs in college!
Fuzion X-3 Pro Scooter
The Fuzion X-3 Pro Scooter is a lightweight, durable scooter that features some top-of-line components, making it a great choice to use for commuting in college.
With an aircraft-grade aluminum deck, high-tensile steel V bars, and 100mm cast PU wheels, the scooter is solid and reliable, but still comfortable and smooth to ride.
Entry-level riders will find using the scooter a breeze, but it is also suitable for those who have been riding scooters for longer too. Its effortless riding makes it perfect for all types of users, and the adjustable handlebars suit different heights too.
It is also quite a good-looking scooter as well, with black and purple accents that fit into any college student's attire!
Hudora 230 Adult Scooter
High-density and durable, the Hudora 230 Adult Scooter is made with safety and comfort in mind and is foldable to store away when not in use. There is a strap included on the scooter that makes it easy to carry when it is folded, making it the perfect commuter scooter.
Being height-adjustable, you can choose the height of the handlebars that suit you best, and which give you the most comfortable ride. The wheels measure 230mm, giving a smooth gliding experience in the park or on the sidewalk, whichever terrain your commute to college takes you on.
The rear brakes allow for a safe ride, and the durable frame will definitely see you through all of your college years!
Should I Get An Electric Scooter For College?
If you have a little more space in your budget, you could look at purchasing an electric scooter for college. Deciding between an electric scooter or a kick scooter for college will depend on your budget, your travel to college, and also your college rules.
Some colleges do not allow for electric scooters to be used on campus, so this is something that you will need to look for before making a choice.
Electric scooters offer a quick and effortless way to travel to college and back, but they do come with more risk and can be more difficult to control compared to a normal kick scooter. There are also new rules about these being used on sidewalks and pathways, so users might be restricted soon.
Electric scooters also need to run off something – so you will need to take the time to charge the scooter and remember that they do come with a higher price tag!
Are Scooters Good For College Students?
Scooters are the perfect form of transport for students who don't have to travel too far. After buying the scooter, there are no other costs involved, and maintenance of a scooter is really easy.
Possibly the biggest benefit of using a scooter in college is that most can be folded up and stored away easily, taking up much less space than a bicycle would.
Just about anyone can use a scooter as well, and they are adjustable to suit different heights too. Affordable, easy to pack away, and easy to commute with, scooters are good for college students to use and form an incredibly economical and easy way to travel between lectures.
Look for a scooter that is comfortable and durable, so you can enjoy using it throughout college and beyond! 
Enjoyed this? make sure to read these next:
4 Best Mini Fridge With Freezer For College Dorm Rooms You Will LOVE
Absolute Best Self Help Books For College Students You Have To Read Before Graduating