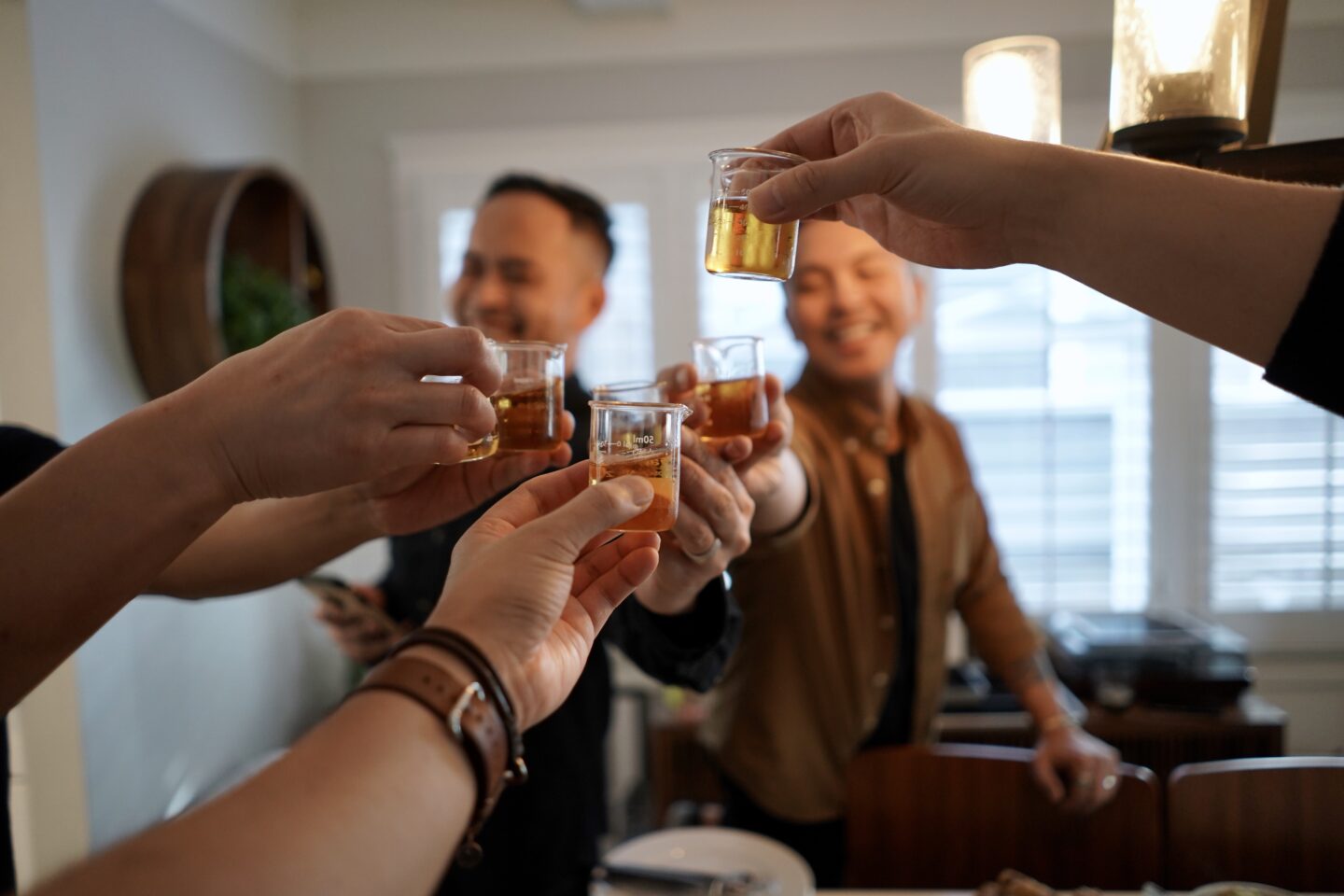 Looking for the best 22nd birthday ideas for him?! From party das to gift, we got you covered!
His 22nd birthday might not be as big as his 21st, but it is definitely still one to celebrate!
If you are a bit stuck on ideas, here are some great gift ideas for his 22nd birthday, and some ways that you could celebrate it too!
It can be difficult to find the right gift and party idea for a guy, so we have gathered all the best ideas up for you.
Use our gift guide and party ideas to make it a day to remember!
The Best Birthday Celebration Ideas For His 22nd Birthday
Now that you have a gift in mind, it is time to decide on how you could celebrate his 22nd birthday with him!
Here are some ideas that you can plan for his birthday, for when you want to spend some time alone together, or if you want to invite a few friends for a good time out.
Beer And Pizza Bar
Pizza and beer go hand in hand, and for his 22nd birthday, a pizza and beer bar is a great idea.
You can set up a station where everyone can make their own pizza, or choose from ready-made pizza, and a selection of beers to enjoy with each slice.
To cut down on costs, you could ask everyone to bring a pack of craft beers to add to the beer bar, which is also a great way to try out some new brews!
Have A Pool Party
A pool party is a classic birthday idea and a great way to spend the day (not to mention day-drink!)
Grab some beers, SPF, and your best friends for a classic day of fun and shenanigans.
Games Night
Game night could be the two of you, or you could include some friends to make it even more competitive.
Set up some screens in the living room and switch on the Xbox or PlayStation and spend the night gaming away.
Make sure to include some snacks and drinks, and even takeout, and set up a comfy sitting space in the lounge where you can all sit back comfortably and game all night.
Live Music
Live music is always festive and makes for an easy night out celebrating his birthday.
You could either go to a large concert or spend the evening at a local bar where local musicians are playing.
Book a table and enjoy some dinner while you are there!
Paintball
You are never too old for paintball, and there is a good chance he will love a game or two of paintball for his 22nd birthday!
Invite some friends, break up into different teams, and play a few rounds of capture the flag, while trying not to be brought down by the paintballs!
You could set up a barbecue afterward to make it an all-day event, and have some chilled beers waiting for everyone after the game.
Go Camping
If he loves the outdoors, you could spend a night outdoors camping.
Find somewhere relatively close by that you could travel to for a night and spend some time in the great outdoors for his birthday.
Trade-in birthday cake for s'mores, and maybe include a hike into the activities as well.
This is a great activity for the two of you to enjoy together, or for a group of friends too. Make sure you have enough food packed to have a mini-celebration out in the wild!
Beach Day
For summer birthdays, beach days are ideal.
ack snacks and cool drinks to last the day, get down to the beach early, set up towels and umbrellas, and spend the day lounging around on the sand and splashing around in the ocean.
To make the day more fun, bring a volleyball, Frisbee, or other beach-friendly sports, and have some friends join for the day!
Finish it off with some ice creams or milkshakes.
Wine Tasting
To make the celebration a little more sophisticated than what his 21st probably was, you could plan an afternoon of wine tasting.
If there are vineyards close by, try to look for busses or taxis that work the route, so neither of you needs to drive.
You could also look for tours that take all the hassle out of planning for you!
If there are no vineyards close by, you could plan a weekend away in an area where there is wine tasting, and really make the most of the weekend!
Go Golfing (Or Mini-Golfing!)
Golf isn't just for professionals, and planning a day on the golf course can turn out to be a really fun birthday.
Either play with the two of you, as a four-ball or more friends to make it a tournament of sorts!
Stop for refreshments at the halfway house, and finish off with some drinks and lunch at the local clubhouse.
It is a great way to spend time outside doing something fun for his birthday, with a little bit of competitiveness thrown in as well! Even beginners will love the experience.
Movie Marathon
Does the birthday biyhave a favorite movie he can watch on repeat?!
Perhaps a movie that he can never get others to watch with him? (*Ahem* Star Wars)
Grab some popcorn, drinks and your favorite binge-worthy movie for a chill way to spend your day with your friends.
The Best Gifts For His 22nd Birthday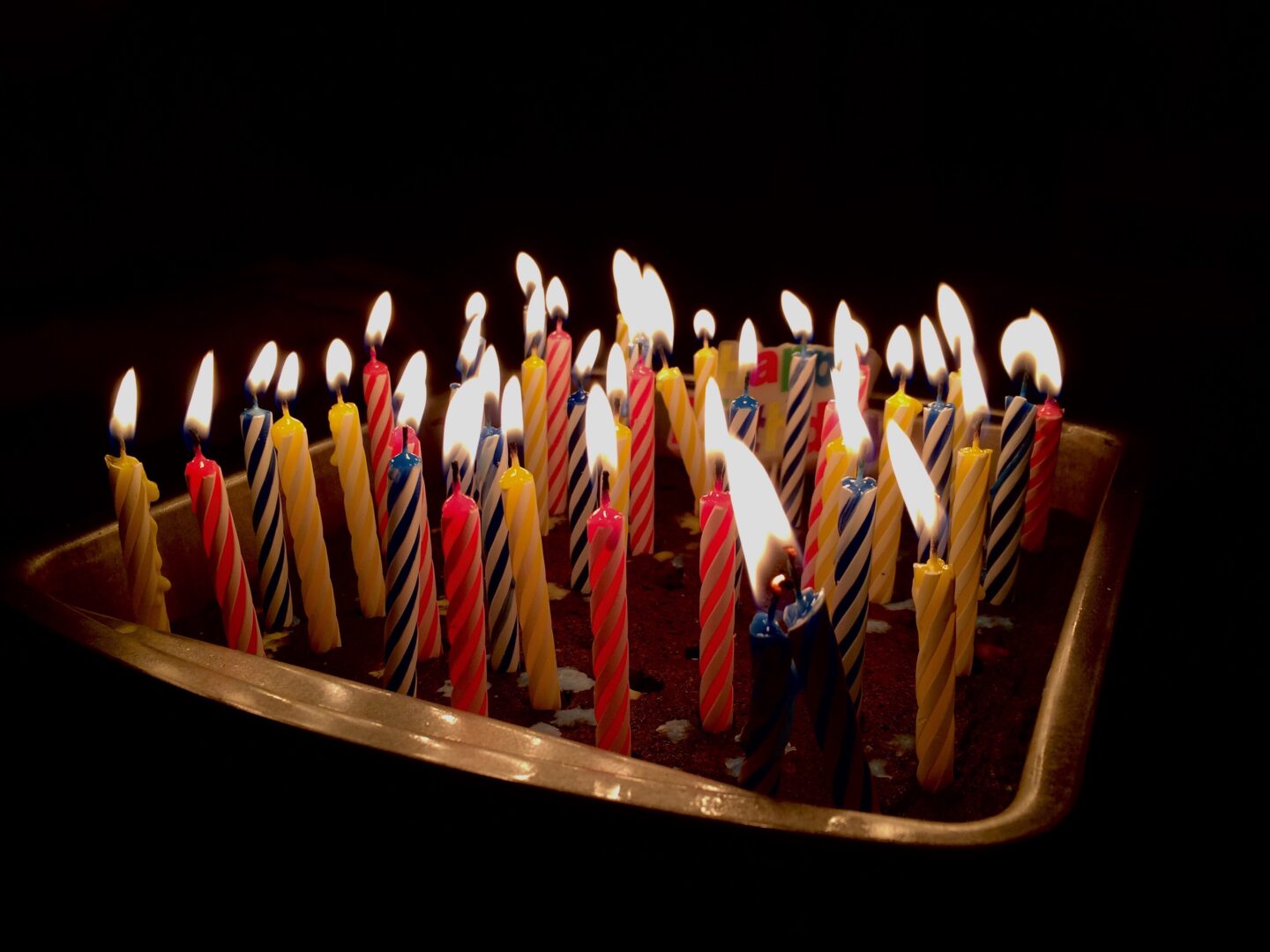 Here are some gift ideas that he will love. We have included gifts for all different tastes, to ensure you can find the one gift that is perfect for him!
Leather Watch
A leather watch is a classic gift and can be both sentimental and useful.
You can't go wrong with a Fossil watch, and the Minimalist Stainless Steel Slim Casual Quartz Watch is a good choice for just about anyone.
Available in different colors, or the classic brown leather and silver face, it is a gift he will love!
Beard Trimmer Kit
All men need a good trimmer kit, and even more so if he wants to keep his beard in a neat and tidy condition.
This beard trimming kit from Philips has all he needs to do some grooming at home, and has some extra attachments for the kit to be used as an ear and nose hair trimmer too!
The accessory bag makes it easy for him to carry everything around in, and it is a durable and reliable kit that he will really appreciate having, chances are he hasn't bought himself a good beard trimmer yet!
Beer Chiller Sticks
For a beer lover, these beer chiller sticks are a great idea! He never has to worry about warm beer again.

He simply needs to pop the sticks in the freezer for 45 minutes, and then pop them into his beer bottle to cool down his beer almost instantly!
The sticks are made from 304 stainless steel, so are safe to use, and are super effective at cooling down beer. They come in a really stylish gift box too, so gifting the sticks is made easy.
Bluetooth Speaker
A Bluetooth speaker is always a great gift to give, and if you have noticed that he doesn't have any type of speaker or sound system to blast his favorite music through, or to listen to his favorite podcasts on, then a Bluetooth speaker would be a perfect gift.
This speaker is small and portable, and can even be clipped to his backpack or jeans when traveling. It is waterproof as well and can play music for over 10 hours before needing to be charged again.
White Sneakers
White sneakers are a classic closet item, but good-quality white sneakers are something we don't always buy ourselves.
Why not gift him with a beautiful pair of white sneakers for his birthday!
You could even add in a sneaker care kit, to help him keep them as clean as possible.
Cocktail Bartender Kit
Now that he is over 21, he can learn to make some great cocktails at home on his own with this mixology kit!
The kit comes with all the bartending and cocktail-making tools needed, all set in a beautiful bamboo stand.
There is also a velvet carry bag and an included recipe book, so he can really perfect his cocktails and drinks-making!
Sock Subscription
As an adult, socks are a very welcomed gift! Make gifting socks more exciting by buying him a sock subscription to Sock Fancy.
He will receive a pair of awesome crew socks in his surprise bag each month. The socks all have funky designs, and are made from high-quality combed cotton, which is both durable and comfortable!
It is a gift that lasts for a good few months.
Kindle
If he loves to read, then a Kindle would be a great gift for him.
A Kindle will give him access to endless books, no matter where he is. You can also choose between a few different Kindle colors, to be able to pick the one that suits him best!
Bath Robe
He deserves some pampering and comfort too, and a good bathrobe will help with this! This robe is soft and light, but still wonderfully comfortable.
It can be used in the warmer months, and when it gets cold too! Made from 60% cotton and 40% polyester, it is breathable and soft.
Choose between black, navy, white, or light grey to give him a pampering robe to wear at home.
Enjoyed this post? Make sure you check these out next
13 Insanely Fun Things To Do For Your 22nd Birthday