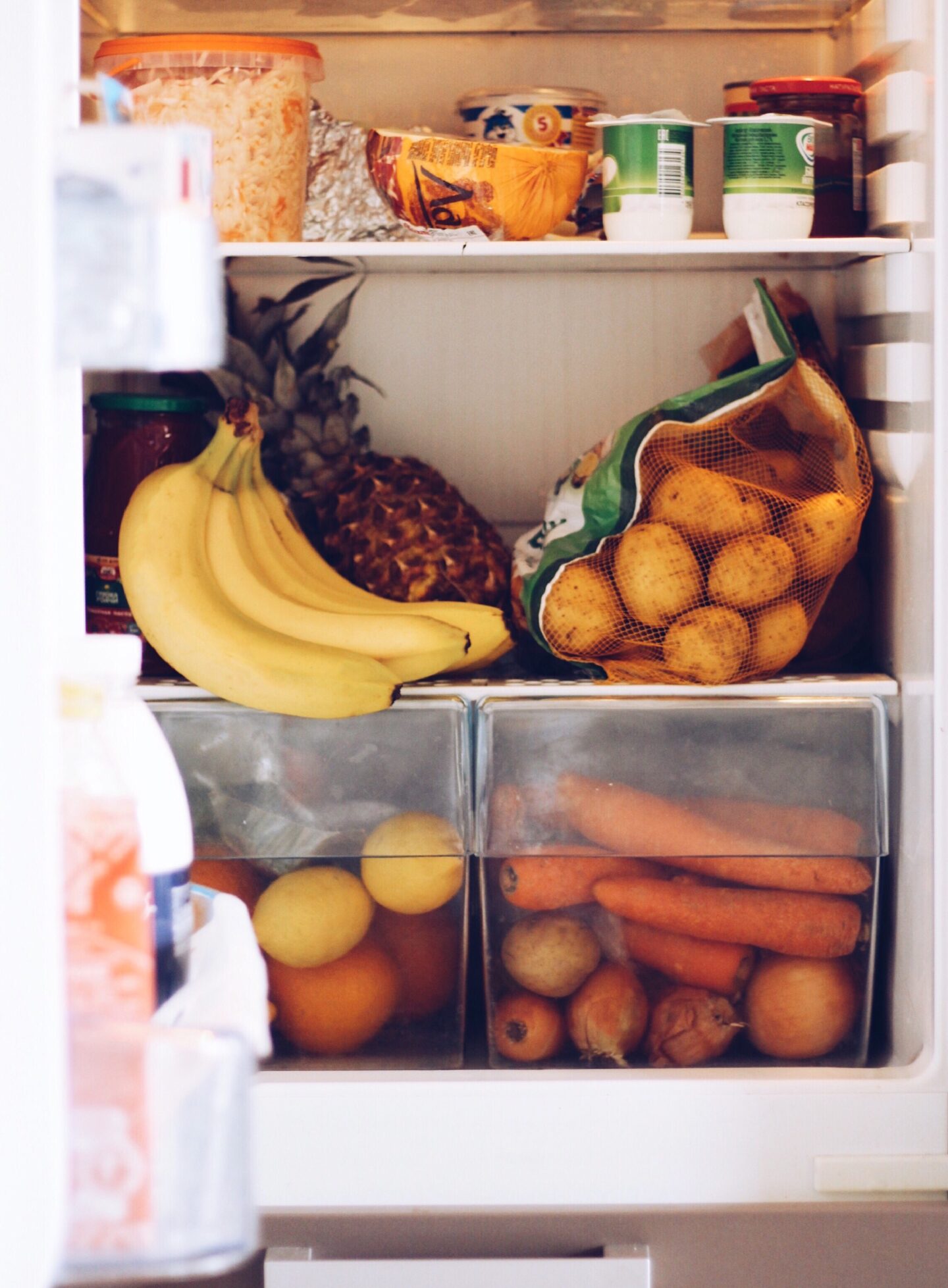 Searching For The Absolute Best Mini Fridge With Freezer For College Dorm?! If you want to be healthy, a fridge in your dorm is a MUST
If you can, it is a really good idea to keep a mini fridge with a freezer in your dorm room!
You get to keep beverages cold and your snacks fresh, while being able to make some ice and keep meals (and ice cream) frozen in the freezer.
We have reviewed the best mini fridges with freezers for you, so keep reading and choose one which would be best for your dorm room!
The Best Overall Mini Fridge With Freezer
Midea 3.1 Cu.Ft Compact Refrigerator
The Midea Compact Refrigerator is the best option for a dorm room! It is the perfect size to fit into smaller rooms, and even has adjustable legs and a reversible hinged door, allowing you to place it just about anywhere you need to.
The adjustable thermostat helps you set the temperature to what you need, and helps to preserve your food better.
There is a removable glass shelf, a 2L bottle rack, and a transparent drawer, giving all your drinks and snacks their own place in the fridge.
The top door of the mini fridge opens to a compact freezer, where you can keep your ice trays, frozen food, and ice cream! LED lights in the fridge allow you to clearly see all your snacks and drinks when you are up for a midnight snack.
Making it even more ideal for dorm rooms, the mini fridge has an advanced compressor, which means it not only runs efficiently, but it is wonderfully quiet as well.
The Best Retro Mini Fridge With Freezer
Galanz Retro Compact Mini Fridge
Who wouldn't want a retro mini fridge and freezer in their dorm room?
Galanz has not only created a mini fridge that is beautifully retro, but it is a mini fridge and freezer that works so efficiently, and which is ideal for dorm rooms.
You get to enjoy the look and feel of the retro era, while still benefitting from a modern appliance. The fridge and freezer have an adjustable thermostat, so you can set the temperature to suit your needs.
Bright interior lighting illuminates your food at any time of the day, and the transparent shelving and drawers keep everything clearly in view.
Having a large capacity but only taking up minimal space, this is a great option for a dorm room and will keep your snacks and food cold and fresh, ready for long study sessions and for when you don't feel like a trip down to the meal hall.
Best Space Saving Mini Fridge With Freezer
Black+Decker Compact Refrigerator
If you do not have much space to spare in your dorm room and want to make the most of your space, then this is the mini fridge with freezer for you!
Both compact and stylish, this mini fridge only measures 17.5 x 18.5 x 19.7-inches. It is ideal to store food, sodas, and other beverages, without using too much energy.
The one-door design opens up to the main fridge compartment, with a small freezer tray found at the top. The freezer tray, while compact, can still fit in ice packs, frozen dinners, and the included ice tray.
A reversible door, leveling legs and adjustable temperature control allows you to make this mini fridge your own, and make it work in your space in your dorm room.
Small, compact, and wonderfully efficient, you could not ask for anything more from a space-saving mini fridge with a freezer for your dorm room!
The Quietest Mini Fridge With Freezer
Teccpo Mini Fridge With Freezer
The Teccpo Mini Fridge With Freezer has a 3.0 Cu. Ft capacity, which is all you really need from a fridge in your dorm room.
With this large capacity, the mini fridge does not take up that much space and is an ideal way to organize and store food and drinks, while keeping them cool.
Making it ideal for dorm rooms, this mini fridge is whisper-quiet, and only has a noise level of 37dB. This means it won't disturb your sleep or study, or worry the neighbors!
There are 7 adjustable temperature settings, giving you flexibility and allowing you to increase energy efficiency.
An LED fridge light helps to find your snacks at night, and the door hinge is interchangeable, so you can adjust it to suit your needs. Both the vegetable box and glass shelves can be removed for easy cleaning.
With all the features you need, and being whisper quiet, this does make for the perfect companion in a dorm room.
Things To Consider When Buying A Mini Fridge With Freezer For Your Dorm
Before buying a mini fridge with a freezer for your college dorm, there are some things to consider:
Does your college allow for mini fridges in the dorm rooms?
You need to check the dorm housing policies of your college before buying a mini fridge. There will be some sort of guideline as to whether or not you are actually allowed a mini fridge in your dorm room, and the guidelines that the mini fridge needs to fit in with.
How much space do you have?
Find out how much space you have available before purchasing a mini fridge. The last thing you want is to spend money on a mini fridge with a freezer, only to find that it doesn't fit into any space in your dorm.
If you are tight on space, look for some ideas on where you can store it. You might even be able to fit the fridge under your bed, or away in a corner. It does help to know the restrictions of your dorm room, so you can purchase a mini fridge that will actually fit into the room.
Do you get meals at college?
If you are on a meal plan at college, you will not need a larger compact fridge, and a mini fridge is ideal. You can rely on the meal hall for your large meals, but still have some snacks and cold drinks in your dorm room.
Enjoyed this? Read these next:
Absolute Best Self Help Books For College Students You Have To Read Before Graduating
What Happens If You Fail A Class 3 Times In College? (FIND OUT!)
What Happens If You Plagiarize In Community College? (DON'T DO IT!)