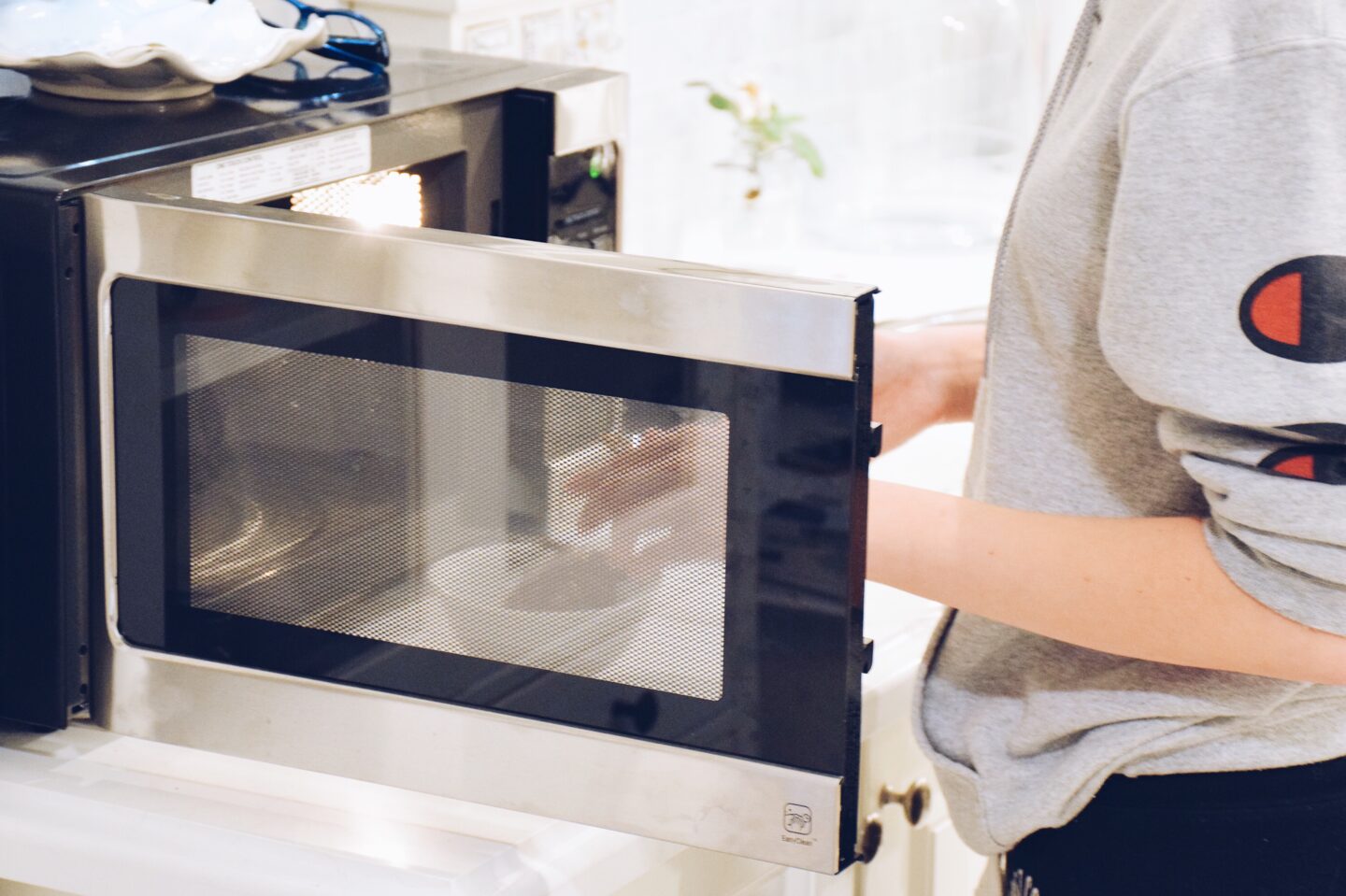 Looking for quick and easy microwaveable meals for college students?! We got you covered with some of the fastest recipes for the busy student!
There is little time (and budget) for fancy meals in college! Between classes and social obligations, I had no time nor patience for food that takes ages to cook.
To keep up with your schedule and everything that comes with college life, a microwave is a lifesaver!
I honestly think my microwave and toaster were my best friends in college. Not even exaggerating when I say that well over 80% of my meals were microwaveable!
I mean, who has time for all the cooking. Not to even mention I had no stover or oven.
And whenever I'd go to the college dining hall, I would either pick the yummiest (and unhealthiest) options or spend way too long socializing with friends (when I had a million other things to do.)
Here are some great microwave meals for college students that are not only incredibly easy to make but affordable too (and most of which are extremely healthy!)
Easy Microwaveable Meals For College
Poached Eggs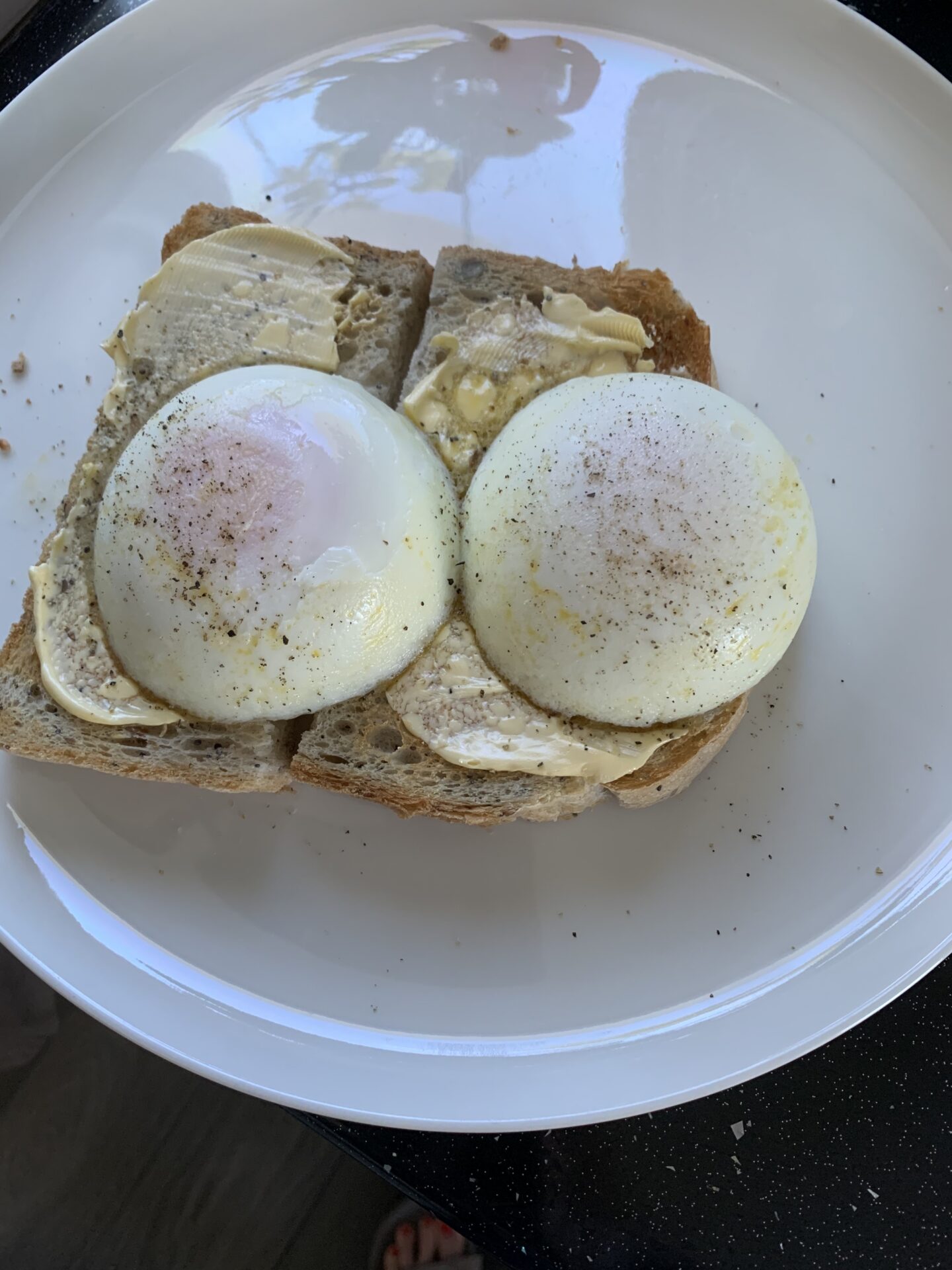 Poached eggs are the perfect breakfast.
You simply need to crack an egg into a microwave-safe mug, add in a 1/3 cup of water and a small amount of vinegar.
Cook for 60 seconds on 80% power and check, if not ready, cook for a further 20 seconds.
This is one of my favorite college meal hacks!
Add it to some toast, maybe some avocado and bam! Delicious and nutritious meal for one.
Breakfast-In-A-Cup
When you want something a little more filling, line a microwave bowl or mug with brown bread, add in a slice of ham or bacon, shredded cheese, and crack in one egg.
Microwave for 60 seconds to start, check the egg, and microwave for another 30 seconds if not done.
Broccoli And Cheese Sweet Potatoes
You don't need to cook jacket potatoes in the oven!
Wipe down a sweet potato, poke it a couple of times with a fork, and place it in the microwave for 5 minutes (might need less or more time depending on the size)
When done, open up the sweet potato in the center, add in some broccoli and shredded cheese and microwave until the cheese has melted.
Bean Nachos
Place some nacho chips on a plate, top with canned refried beans, canned green chilies, and shredded cheese.
Microwave until the beans are warm and the cheese is melted, and top with some salsa and sour cream.
Strawberry Breakfast Bowl
Whether you want to enjoy this strawberry breakfast bowl in the morning or after dinner, this recipe is ideal!
Add ¼ cup oats, 1tbsp flaxseed, ½ tsp baking powder, some cinnamon and vanilla, ¼ cup almond milk, and fresh strawberries to a microwave-safe mug.
Microwave for 30 seconds until set and cooked and top with some milk or eat as is!
Mac 'N' Cheese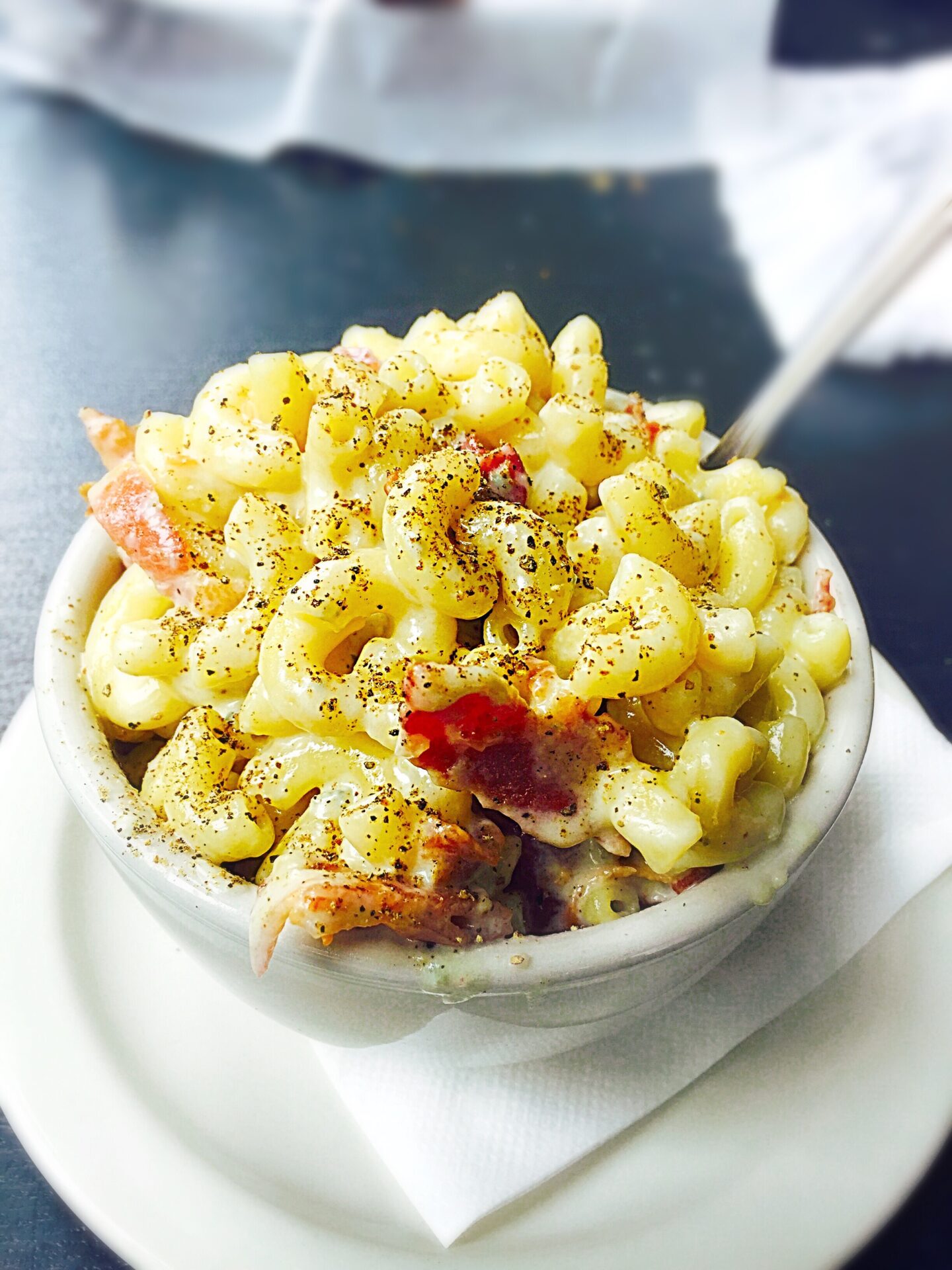 You get to enjoy quick and easy mac 'n' cheese using your microwave!
Add macaroni to a large microwave-safe bowl with enough water to cover it, and a sprinkle of salt.
Microwave for 3 minutes and stir, then add in 3 tablespoons of milk, shredded cheese, salt, and pepper.
Stir and microwave for another 30 seconds for the cheese to melt, and enjoy!
Tortilla Pizza
Lay a tortilla flat on a plate, add some tomato pasta sauce, some sliced pepperoni, and shredded cheese on top.
Microwave for 30 seconds to melt the cheese and warm it all up.
If the cheese isn't melted, microwave for another 30 seconds, slice up, and enjoy your tortilla pizza.
Scrambled Eggs
Nothing beats scrambled eggs in the morning.
Crack 3 eggs into a microwave-safe bowl and add in 2 tbsp of milk. Beat together with a fork.
Place in the microwave for 30-second intervals, beating the eggs between each session.
Do this until the eggs are cooked to your liking, and season with some salt and pepper.
Serve on a bagel for an extra filling breakfast!
Chicken Enchiladas
Place some corn tortillas in the microwave for 30 seconds to warm up.
Once warm, spread some enchilada sauce into a microwave-safe casserole dish.
Mix shredded chicken and other ingredients such as cheese with more enchilada sauce, and fill each tortilla with this mix.
Roll them up and place them seam down in the dish, and spread remaining sauce over top with some shredded cheese.
Microwave for 5 to 7 minutes until cheese has melted and it has warmed through.
Egg White Sandwich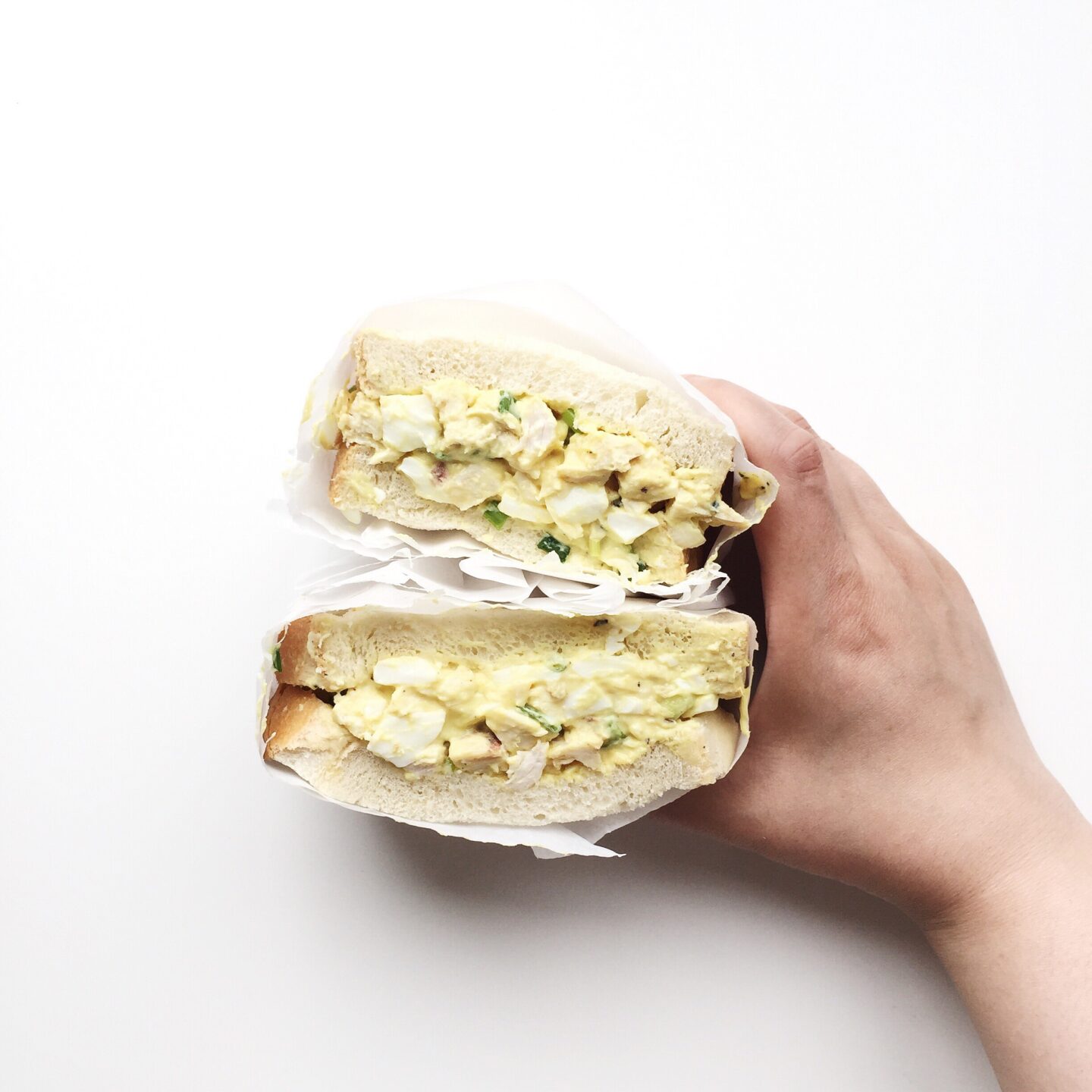 If you prefer to eat only egg whites, you could pour some into a microwave-safe bowl and add in some baby spinach.
Microwave for 30-second intervals until cook.
Place this onto a bagel or sandwich with some sliced tomato and avocado. It is great to pack as lunch for the day as well.
Vegetarian Burrito Bowl
Enjoy a vegetarian meal cooked in the microwave!
Add cooked brown rice (or make microwave-rice) into a microwave-safe bowl. Add in some black beans, plain Greek yogurt, salsa, and shredded cheese.
Microwave for 60 seconds until heated through.
Top with some guacamole, diced tomato, avocado, or Pico de Gallo.
Egg Fried Ramen Noodles
Cook ramen noodles in the microwave as per instructions, but add in some chopped mushrooms and spinach. Once cooked, crack an egg into the noodles and stir.
You could cook it for another 20 seconds, making sure to stir the egg through the noodles. Top with some spring onions and enjoy!
Tomato And Cheese Quesadillas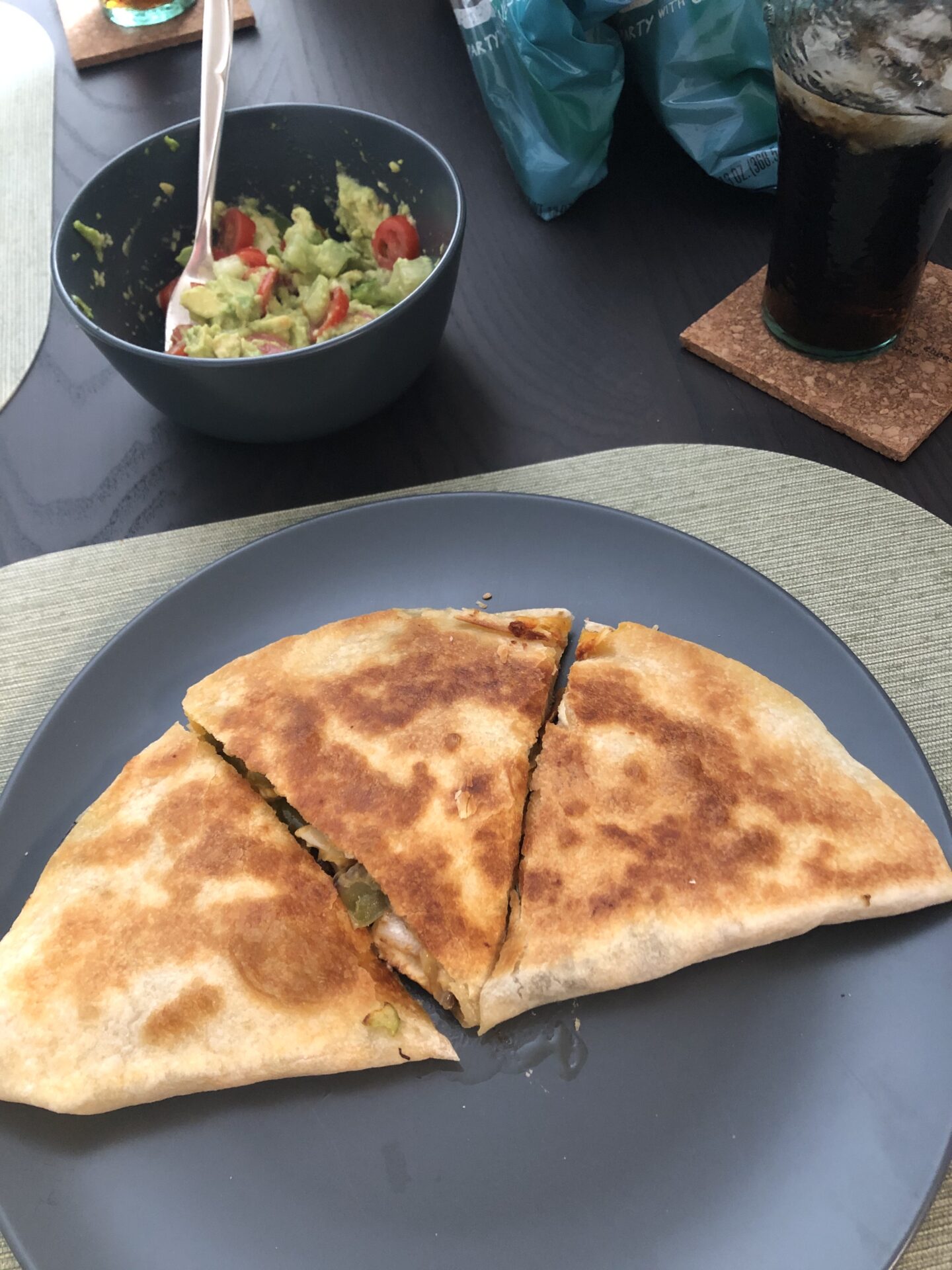 Tomato and cheese quesadillas are wonderfully easy to make!
Lay a tortilla down on a plate, and top it with some mozzarella cheese, sliced tomato, and fresh basil.
Place another tortilla on top and microwave for 30 to 60 seconds, until the cheese has melted.
Slice it into triangles before serving.
Vegetarian Couscous
Heat up a cup of water in the microwave until boiling.
Once boiling, pour the water over half a cup of couscous, a dash of olive oil, chopped red and green peppers, and olives.
Cover with a plate and leave to cook with the steam for 4 to 5 minutes. After this, remove the plate and stir in some spring onion and feta.
Bacon Sandwich
Did you know you could cook bacon in the microwave?
To do so, lay down two sheets of paper towel onto a microwave-safe place, and lay the bacon on this, not letting the bacon strips overlap.
Top with another two paper towels and microwave on high heat for 4 minutes.
Place the bacon on some bread with tomato and lettuce, and you have a delicious bacon sandwich!
Chocolate Mug Brownie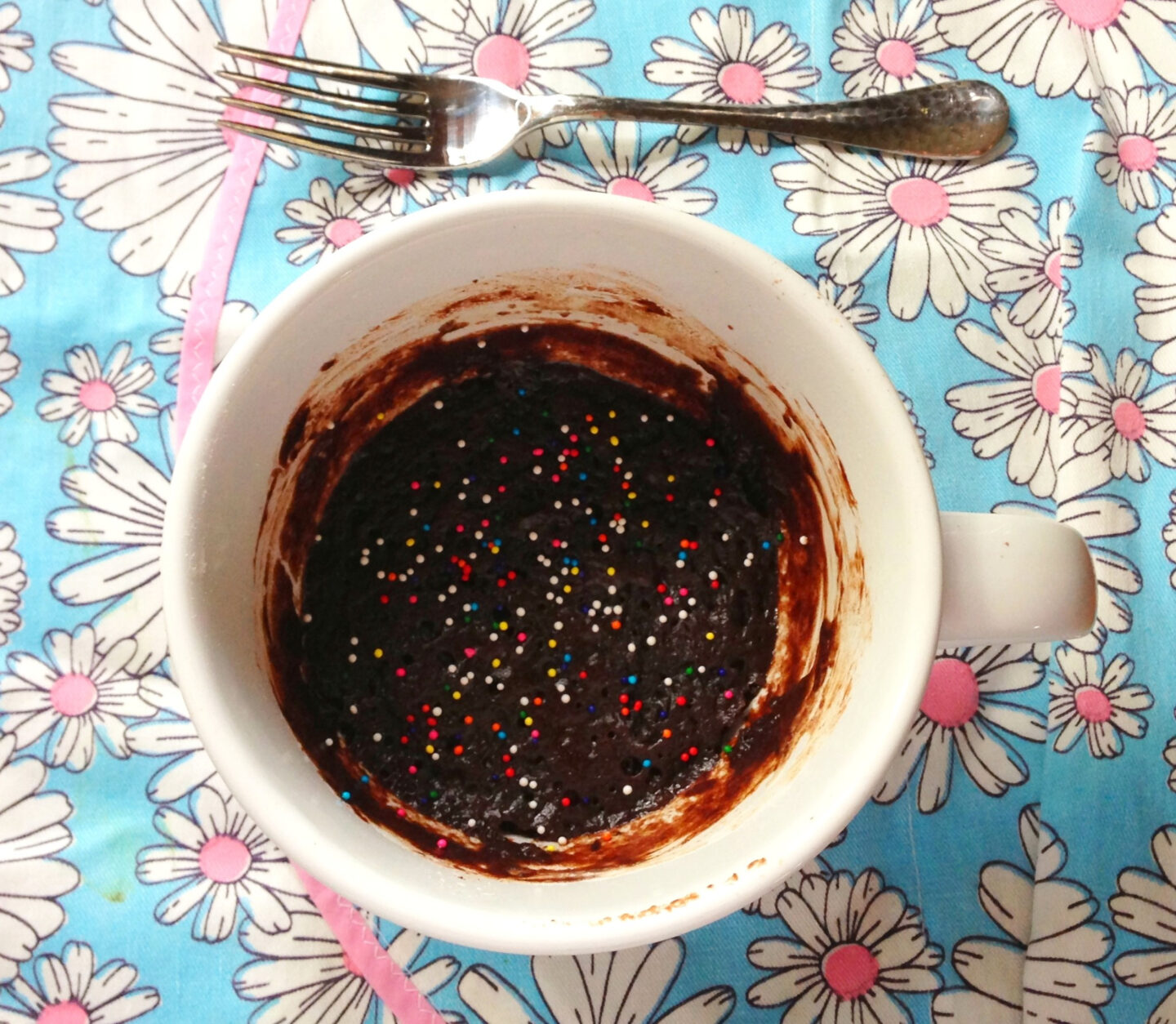 For something sweeter, place 2 tablespoons of melted butter, 2 tablespoons brown sugar, 2 tablespoons flour, 2 tablespoons cocoa, and 2 tablespoons of milk into a microwave-safe mug and stir.
Cook on high heat in the microwave for up to 90 seconds, checking every 30 seconds to make sure it hasn't cooked through and gone dry.
Serve as is or with a spoonful of ice cream!
Don't forget to check out this college grocery list to make your life even simpler!