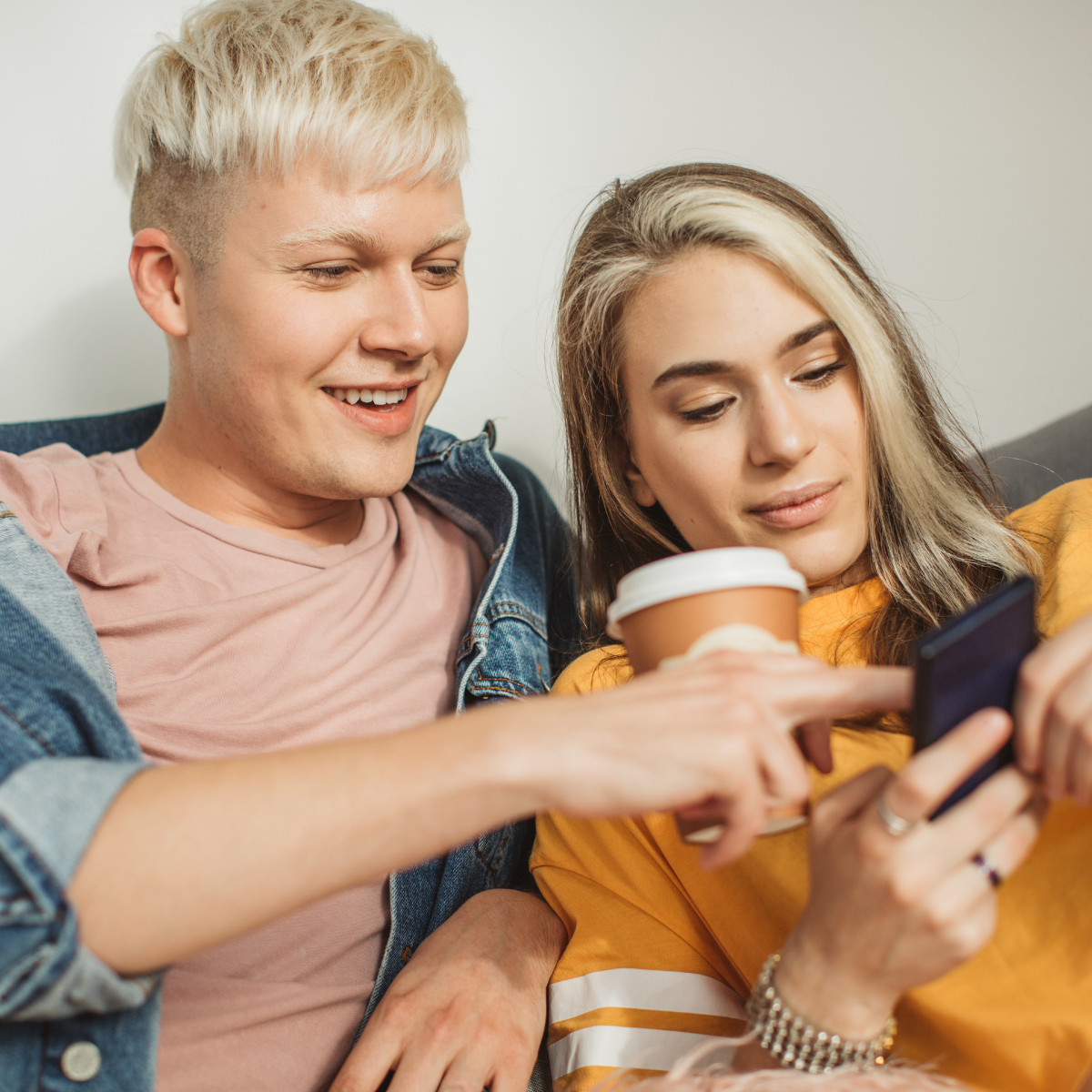 College might seem like the ideal place to meet tons of people your age who all share a similar interest. However, dating in college is not easy for many reasons, and keeping a relationship on campus seems nearly impossible.
Is dating easier after college?
The answer to this is both yes and no. It is definitely easier to meet people in college, but the people you meet after university are more mature and more likely looking for a serious relationship. It's stereotypical but a lot of students may be looking for a fun campus fling and nothing long-term.
If you are worried about dating once you leave college, try not to overthink it. Yes, you will not be surrounded by like-minded people your age, but there are definitely benefits to this too!
How To Make The Most Of Dating In College
Dating in college might seem easy at first, but it comes with its own set of difficulties and challenges.
There are a few things to know about dating in college, and how to make the most of it. Here are some things to keep in mind:
Not everyone wants to date
Not everyone you meet in college wants a serious relationship, many people are just looking for a quick hookup. Don't take someone's small amount of attention as their undying love for you.
Make sure to have the conversation with someone before moving forward, to determine where both of you stand.
Put yourself first, always
You need to always put yourself first. College is about your studies and experiencing a different type of lifestyle, a relationship might just be a side-result of this.
Don't ever feel like you need to change who you are to suit what someone else needs, or to be who they want you to be. These are some of the best years of your life, you need to put yourself first in order to make the most of it.
Don't let a relationship consume you
Dating in college can be fun and exciting, but you need to make sure that the relationship doesn't consume you. Remember what you are there for – your education and the experience.
Do not let a relationship consume you and your time. Have space from your partner, spend time with friends, and doing other things alone.
A relationship in college takes time and work, and you might not even have space for this in your schedule.
Why Is Dating After College Difficult?
You might find it really difficult to date after college at first. This is most likely because you have left the college environment and are now faced with the real world. You will not be surrounded by people your age, and meeting potential matches becomes harder.
There is a good chance that student clubs, bars and dorms are a thing of the past, and now you are exposed to new environments and a wide variety of new people.
Dating in college is also easier if you consider the fact that you most probably lived close to each other, didn't have many other commitments outside of college, and probably had friends in common.
While this all makes dating easier, it can be difficult keeping a relationship down in college. Most students want to have fun and enjoy their campus years, without feeling tied down to a relationship.
There is a definite lack of structure after college, and this might leave you feeling like you'll never end up meeting anyone.
Don't let this get you down, the chances are that you will find a much more fulfilling relationship after college, with someone who is looking for the same thing.
How To Date After College
You might have to forget about meeting a potential date at a frat party or during a lecture, and instead, adapt how you meet someone new.
Here are some ways that you could meet a date after college:
Make New Friends
Before looking to meet a partner, you should branch out and meet new friends. You might be living in a new city, so making friends should be a priority. This will call for you to put yourself out there more, but it will be worth it.
Look for potential friends at work, at the gym, or through friends of friends. Once you have built these friendships, there is a chance you will meet someone who catches your interest!
Use Dating Apps
A dating app might not seem like the best idea to many people, but they can be really effective at finding someone who is looking for the same thing as you close by.
There are dating apps for all types of people, and for all types of relationships. Take the time to sign up to a dating app and take a look at what is around.
Remember to be safe, and if you are meeting someone new, do it somewhere public and always let a friend or family member know that you are going on the date.
If done safely, dating apps can be a great way to meet someone special!
Don't Be Closed-Minded
You will have matured since leaving college, and this might mean that your interests have changed and what you are looking for in a partner has changed too.
You might be surprised as to what you find attractive and important in a partner now. This is why you should keep an open mind and not look for one type of person only.
There will be so many great people you meet after college, don't write them off because they don't fit into your little box!
Join A Club
If you have a particular interest or enjoy a sport, look for clubs in your city that you can join. You will be able to meet so many people with the same interests as you, and it is not only a great way to potentially find a partner, but to make new friends as well.
It also gives you a great talking point to break the ice with someone new, and at least you know you have at least one interest in common!
Dating After College
Dating after college might seem daunting. It is more difficult to meet people, and you will have to put in more effort to meet a potential partner.
However, the good side of it all is that the people you meet after college will be more mature and you are more likely to meet someone who is looking for a more serious relationship.
That isn't to say you can't find your match IN college (if that's what you want.)
At the end of the day, age is just a number. Some people are incredibly mature and ready to settle down at 22.
While some are 42 and still living the bachelor life.
In order to get the absolute most out of dating, you have to be very clear about what you do and don't want. And not accept anything less than that.
If you want to just have fun, great! Date people who just want something casual.
if you want a serious, committed relationship, don't settle for someone who is just looking for a good time.
There's enough fish in the sea for whatever you seek! 🐠
Enjoyed this? Check out this article as well:
Incredibly Fun Date Ideas For People Under 21