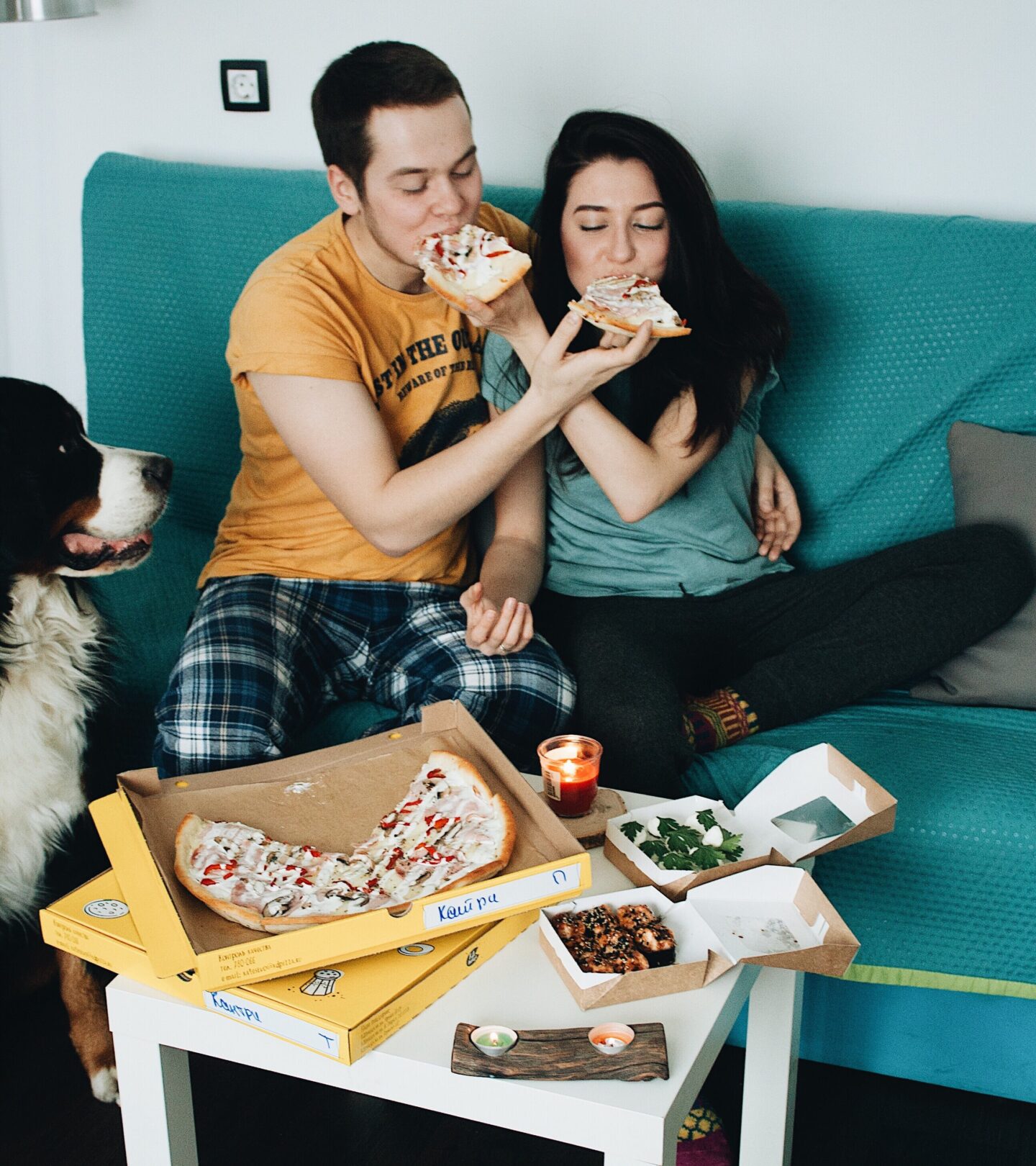 College is full of many different experiences – with dating being one of them! There might seem to be a great number of dates to go on, but with little to no money, it can be difficult.
Forget fancy dinners and expensive gifts, here are some cheap college date ideas that will be both fun and memorable!
Cheap College Date Ideas That Don't Suck
1. Volunteering At An Animal Shelter
The love of animals can really bring two people together, and most of the time you cannot have a pet in your dorm at college.
Book a volunteering spot at your nearest animal shelter and take your date along to take a dog for a walk or to feed some kittens. It is a rewarding date that helps you get to know each other in a different way.
Sporting events at college are often huge, with exciting soccer, baseball or hockey games and a great atmosphere.

Tickets to college sporting events are often very affordable, or free, and it makes for a very relaxed date where both of you will feel comfortable out in a crowd.
If your dorm or your apartment has its own kitchen, you should invite your date over to cook a recipe together.

Find a meal that you both love, and work together to cook it from scratch. This takes the awkwardness and expense from sitting at a restaurant waiting for your food, and you will learn some new cooking skills as well.
Whether it be a comedy club or a music open night, there are usually some good acts lined up at local open mics.

It is a relaxed environment where you can enjoy cheap drinks and pub food and enjoy the music or laughs.
Visit a local park and lay out a blanket for a chilled picnic.

Don't splurge on picnic foods, a few bags of crisps and some soda is all you need to enjoy the outdoors, and it is super cheap!
Visiting local flea markets is completely free and you can find some really good deals on foods and other items, all while strolling around leisurely on a Saturday morning with your date.
If you are lucky enough to have a dam or lake close by, spending a day by the shore fishing can be so much fun.

Teach your date how to fish, or learn yourself, and have a picnic at lunchtime.
Hiking doesn't have to be so strenuous, most parks have easy hikes to do for beginners.

Pack a picnic and leave in the morning on a hike.

It is a great way to get some exercise in, spend time outdoors, and to get to know your date.
If you live close to some vineyards, go wine tasting for the day.

Avoid the more elite places as those might be more expensive, but there are often local wine and beer tasting activities to do that are well-priced.

Remember not to drive if you are drinking and look for alternative transport.
10. Shop At Thrift Stores
Shopping at thrift stores is fun on its own, but turn it into a challenge for the date.

Give each other a $20-$30 allowance and see who can come up with the best outfit at the end of the day.
Find an old T-shirt in your cupboard and hand it over to your date, and let them do the same. Alternatively, buy some plain white T-shirts in your size.

Set up a tie-dye station (the dyes are really cheap, or you can use natural dyes such as beetroot) and decorate and dye shirts for each other.
If you are both introverts and prefer staying indoors, a puzzle can be the best way to spend time together.

Put on a good movie, make some hot cocoa and layout a puzzle bought from Goodwill. See how much you can get done in one night!
13. Visit A National Park
Many national parks offer free park days, where you can enter for free.

Try and plan your date around this and take some time in the great outdoors appreciating what your local nature has to offer!
Most college areas have bike hire places, try to see if you can hire a tandem bike to travel through the area on.

Tandem biking isn't hard, but it is a fun and different way to spend your date.
If you know that you will be going on more dates together, why not download a language learning app to learn a new language together.

This way you can practice the new language daily and have someone to motivate you to keep on learning.
Ultimate Frisbee is so much fun, and it works well as a double date idea.

The more people you have to join in, the more fun it will be, and it won't be as intimidating as a one-on-one date for the first time.
17. Learn How To Give Massages
Sit down and watch some YouTube tutorials on how to give massages at home, and give each other massages.

This is completely free, but rather save it until you know each other a little better, as this might be a bit awkward for a first date.
Most men don't admit it, but they love to be pampered. Set up a spa night at home with masks, scrubs, manis, and pedis.

Most of the items to make a mask or scrub can be found at home if you cannot afford to buy them.
Many college bars and pubs will have trivia night, and it is such a lighthearted, fun activity to do together.

Test each other and see who scores the highest! The loser has to buy the next round of drinks or plan the next date.
20. Attend Community Classes
You should be able to find some community classes close by, such as square dancing, ceramics, painting, or boxing.

These are often very inexpensive, are fun to attend, and a great way to learn a new skill.
If you live close to a large body of water, you should be able to hire a kayak for the day.

Include some life jackets, practice a bit close to shore, and then go sightseeing together on the kayak.
You can cook your s'mores over a fire or over a gas stove, whatever you have available.

Set up a s'mores bar with different toppings such as chocolate sauce, cookie crumbs, and sweets.
If you are not a pro, ice skating can be quite daunting, but it can be a real ice breaker on the first date.

Most colleges have ice rinks close by, and often give specials on certain nights of the week.
24. Play Drinking Games While Watching TV
This is such a great college game, and you can do it from the safety of your own home.

Put on a favorite series of yours, and every time a character says a certain phrase, take a sip of your drink.
Try to find out where you can view garage sale adverts around you, and if you find a few on the same day, take a trip to visit them all.

You never know what specials and deals you might find, and what unique items you could pick up.

Try to see who can buy the most interesting item for the lowest price possible.
If you have a truck, fill the bed with pillows and blankets and drive as far away from city light pollution as possible to spend the night stargazing.

Try to identify different constellations and see if you're lucky enough to catch a shooting star together.
27. Try Sledding At Night
Sledding isn't just for kids, you can take out the old sled and try it out on some fresh powder at night.

The area will be quieter than during the day and you can spend as much time as you want sledding and wiping out.
Berry picking is such a wonderful way to spend some time out in the fresh air on a farm, collecting some delicious berries to enjoy later on.

Pack a lunch basket to enjoy once the berry picking has finished.
There is sure to be a laser tag arena close by, and it makes for a fun, care-free date that everyone will love.

You can invite another couple over for a double date and make laser-tag teams as well.
30. Watch Some Terrible Movies
At first, this might seem like a terrible idea, but you can get some really great laughs by watching some terrible, cliché movies.
Now that you have a long list of date ideas on a budget, start planning and really make the most of your college dating experience!
Don't forget to pin, like, and share me!