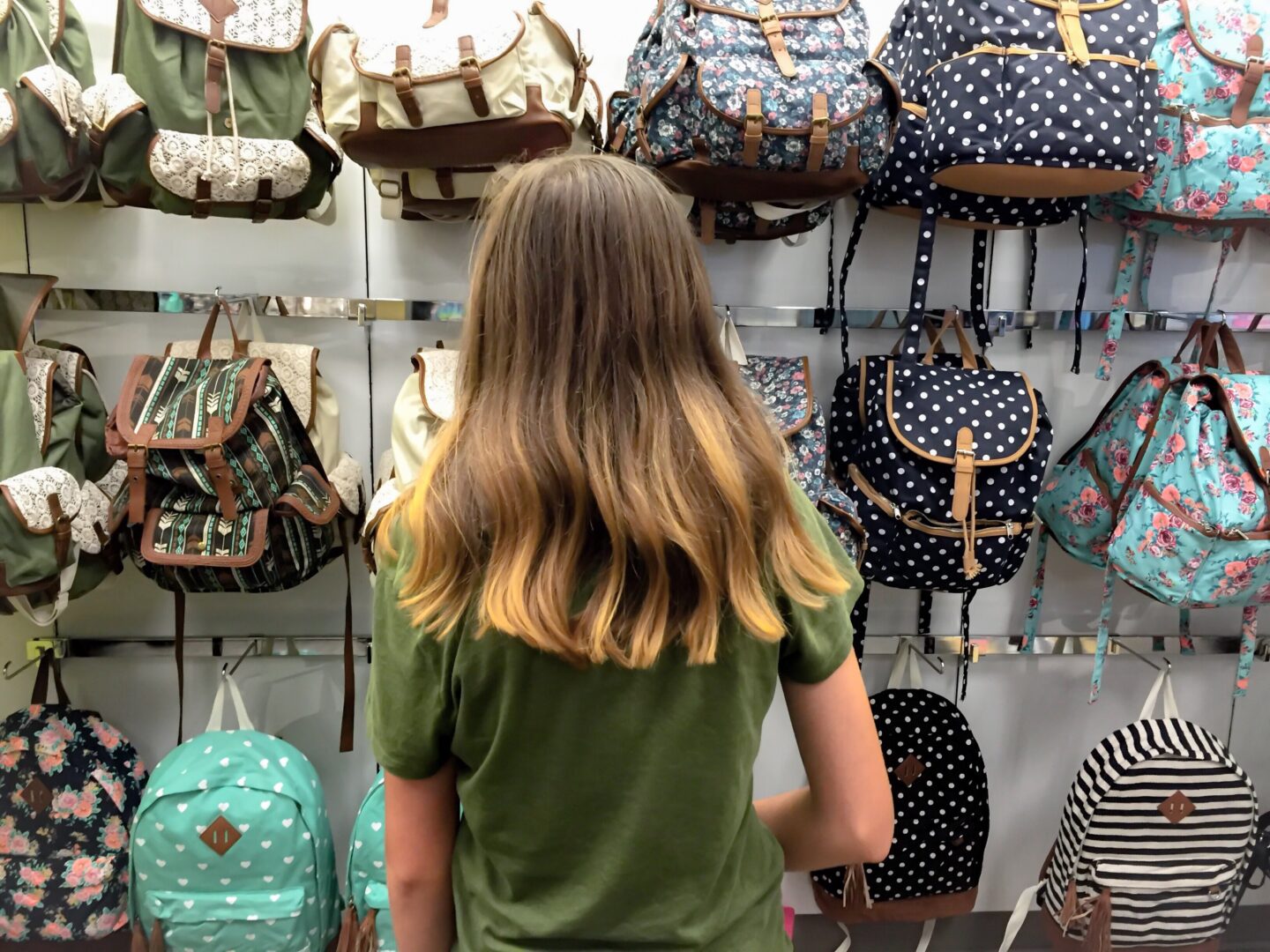 When in college you need a reliable backpack that will carry your work, laptop, and other valuables.
You need to make sure that it is waterproof as well, to protect your belongings against any sudden downpours or spills!

Great waterproof backpacks for uni don't have to be expensive!
Best Waterproof Backpacks for College
1. Matein Laptop Backpack
The Matein backpack is ideal for college students!
It has lots of different pockets and a large storage space for many different items.
The main compartment is made to hold a 15.6-inch laptop, as well as offering lots of space for other daily necessities and tech accessories.
The front compartment is suited to hold keys and pens, helping you organize your items easily.
It is waterproof and has thick, multi-panel ventilated padding to give you good support throughout the day.

This is one of the best waterproof college laptop backpacks on the market!
2. Sierra Designs Backpack
This simple daypack is exactly what you need to make your college days easier.
It has a large main compartment, and small organizer compartments and side stretch pockets to fit in just about everything you need.
There are side compression straps and reflective safety accents as added features, and the sides can be cinched down if you aren't using the extra space.
It is hydration compatible and will go a long way to ensuring your stuff is all kept safe and protected throughout the day.
3. Venture Lightweight Backpack
With a funky design, or the option to have a plain backpack, you can choose a style that suits you best.
A waterproof wet pocket is added to the main compartment and a zipper leads to the internal wet pocket, which helps to separate your items to keep them protected.
This is ideal if you play sports at college and want to separate your work items from your dirty gym clothes.
It is made from high-quality wear and tear and water-resistant nylon fabric, and the zippers are enhanced by bar-tacks at stress points to prevent breaking.
It is long-lasting and reliable, exactly what you need from a college backpack!
The black faux-leather backpack has tassel zipper pulls and is a more modern looking college backpack that can be used when you go out as well.
It has a cellphone pocket and zipper closure to keep your belongings safe and secure, and interior pockets to organize your items better.
The adjustable strap allows for customizable wear, and you can wear it over one shoulder if it is more comfortable for you that way.
While it is more simple, it is a great backpack to carry around a few items, and can be used for college and when traveling.
Made from 90% nylon and 10% leather, this stylish backpack is incredibly practical as well. The laptop backpack is made from high-quality waterproof, scratch-resistant material and is finished with leather decorations and a smooth metal zipper.
The main compartment has a double-zipper closure and fits an iPad or laptop measuring 14''.


There are several other small pockets for pens and cellphones, and a front flap that can hold an iPad mini.
The backpack is available in many different colors and color combinations, and you are sure to find one that you love best!
The fabric shell of the CabinZero Pro Backpack is made from a material which has a high water-resistance, and with seams taped closed to ensure that no water can enter in.
The top access roll-top closure also allows for a water-proof seal. The arm straps are lightweight and comfortable and are made with air mesh.
A removable zipper pouch has an RFID blocking pocket, keeping your belongings and personal items safe.
This is one of the most water-resistant backpacks available, and the padded laptop pocket will ensure your tech and your work are kept as safe as possible.
This waterproof durable school bag is made from high-quality waterproof material and has padded shoulder straps that are adjustable to suit your size.
There is an external USB with a built-in charging cable which allows you to charge on the go. The padded laptop pocket can fit 13/14/15/16'' laptops, and there is another bottom zipper pocket, one middle zipper pocket, and two side pockets to fit in all of your other items.
It is a lightweight and stylish backpack that is perfect for college and will be comfortable to carry around all day long.
Water-repellent material is used to make this backpack durable and safe to use every day.
It has a stylish design and is great for any college student to use. It has a built-in USB charging port which allows you to charge your phone and other tech as you spend the day traveling between lectures.
The backpack is made with a wide-open design that holds lots of different items but still allows you to easily access items at the bottom of the bag.
A roomy zipped main pocket is dedicated to laptops measuring up to 15.6 inches, and there is a tablet pocket for 10.5'' iPads and A4 books and folders. There are also two inner pockets for pens and other smaller items. Dual side pockets allow for the storage of water bottles or quick phone storage when you need your hands free.
For a comfortable carry and easy storage, this is a great option.
9. Zomake Lightweight Backpack
This roomy backpack comes with all the comforts you need when spending your days busy on campus.

When not in use, the backpack can fold up into a small little bag.
There is one main zippered compartment for items such as your laptop and books, and two smaller compartments to keep other items separated and organized
It is made with thick, sturdy, and water-resistant material and has SBS metal zippers with reinforced stitching to ensure it lasts as long as possible.
It is lightweight, durable, and with enough room for all your college essentials. The Zomake Ultra Lightweight Backpack is ideal!
Don't forget to pin, like, and share me!