Looking for cheap hobbies to try in college and bust boredom? These are some of my absolute favorite ways to pass the time (on a budget).
You might think that most of your time in college will be taken up by classes, assignments, and studying, but you need to put some time aside from yourself. College gives you an amazing chance to start afresh and redesign who you are as a person, officially entering adult-life. So what better time is there to pick up a hobby!
The only issue with picking up a hobby in college is that you probably don't have a big budget to work with.

Don't let this put you off, there are many different hobbies that you can take up for cheap, or for free!

These hobbies can all be started on a small budget, and maintained for cheap as well.
A lot of hobbies have benefits for your physical wellbeing, your mental health, and even just to make some really cute crafts!

Decide which hobby suits your personality best, or try out a few to see which one you fall in love with.
Having a hobby will help you find something new you enjoy, help take your mind off of college-stresses, and even help you meet new people.
Cheap Hobbies For College Students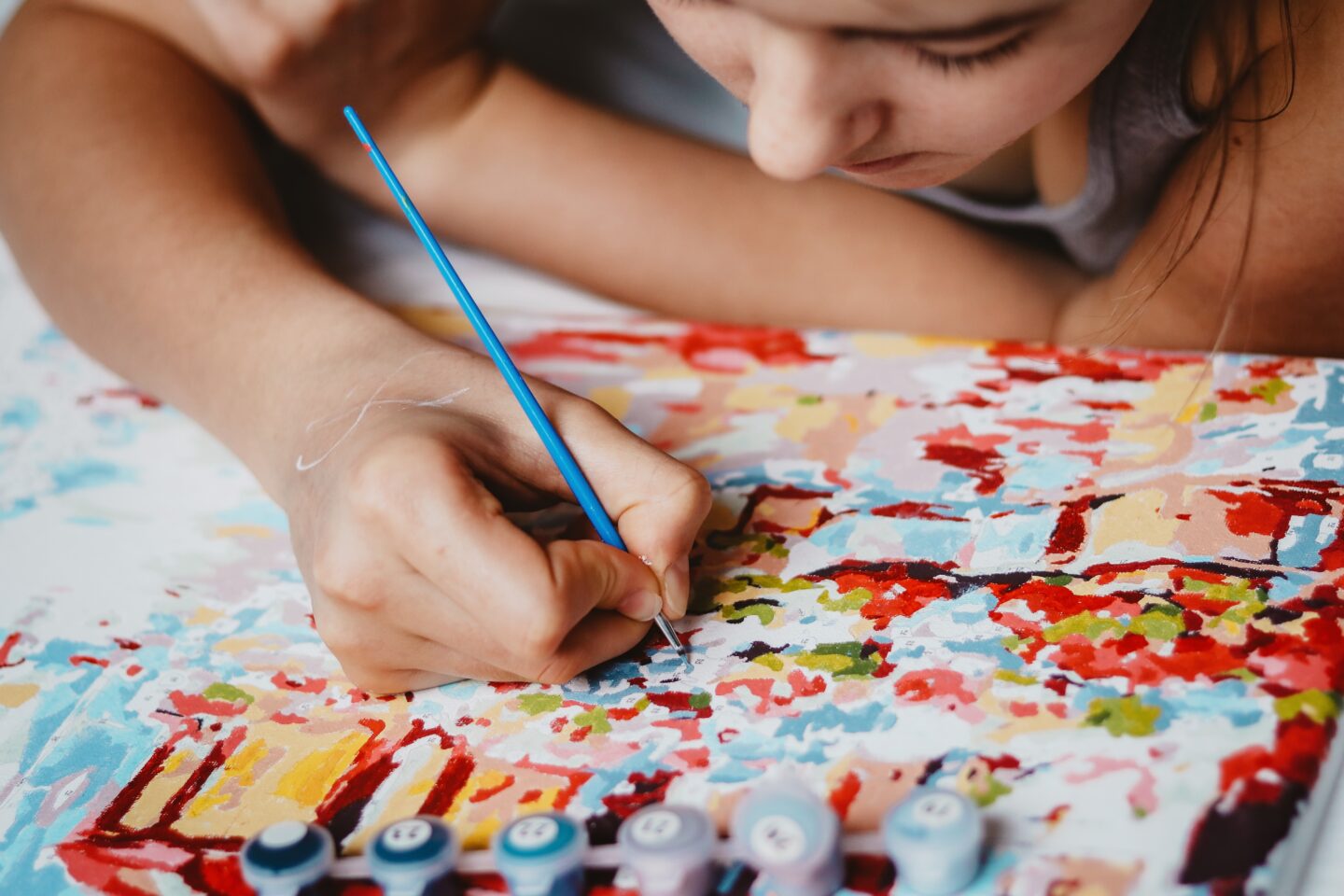 Writing is one of the cheapest hobbies to take up. With a pen and paper or just using your laptop, you can start writing at any time.
When it comes to writing as a hobby, you can do so informally, just keeping a diary each day, dive into creative writing, or just jot down personal stories or lyrics.
If you want to take it a bit further, you can look at some writing courses or join a writing group in your college.
Most of us now have access to cameras on our phones, so photography does not have to be as expensive as it was back in the day.

You can try to focus on learning how to master your photography skills on your phone instead of using a camera.

There are many different apps you can use to learn photo editing on either your phone or computer.
Chances are that your college course will call for quite a bit of reading, so why not expand your reading skills by taking it up as a hobby.

There are so many options as to where you can source books, from the college library, or by downloading e-books. 

Kindle Unlimited is a great program that allows you to read thousands of books a month for a very reasonable price.
Whether you are into sci-fi or autobiographies, there is a book for every occasion, and it is a way to escape the real world for a while, all while expanding your vocabulary and reading skills!
Look out for a book club in your college to exchange books, or start one up to meet new friends. Have a look for a cheap book exchange store nearby as well, it is always good to support local.
Getting involved in a sports team, or even an individual sport is great for both your body and your mind. Exercising and playing sports releases endorphins in your body, just making you feel better overall.
There are many free sports to partake in, such as running, swimming, and sports with a ball. You might need to buy equipment for sports such as skateboarding and cycling, but once you have paid the first cost it shouldn't be too expensive from there.
Getting involved in a team sport is also a wonderful way to make friends in college.
You don't need a huge back garden to take up gardening as a hobby.

Urban gardening is becoming so popular and more people are looking to create a world that is more sustainable.

You can grow veggies or flowers on your windowsill or on the outside porch. Your college might even have a gardening program you could join.
With some sunlight, water, and some seeds or plants, you can grow your own little flower garden or even some herbs and vegetables to enjoy.
There are so many free courses online to help you learn how to draw.

If you don't want to take a course, you can spend a small amount buying a sketch pad and some pencils and just practice on your own.
I get almost all my art supplies at the DollarTree.
You can set up to draw anywhere, and you can decide to keep your art work to yourself or share them with friends. You could land up moving onto the painting and other mediums after time as well. There might be an art group nearby that you could join.
We all have to eat, and you might as well take cooking seriously as a hobby if it is something you enjoy!

Cooking at home, and learning how to use different ingredients in different meals, can even help you save money on eating out.

It is a healthy and creative alternative to take out food and you can learn so many new recipes and cooking techniques!
Invite friends over for a cooking night once a month and show off your new skills! You can also attend cooking classes locally to learn new cooking styles and experience new cuisines.
If you have a knack for noticing old furniture lying around, and imaging all the ways you could breathe new life into it, then restoration and DIY might be the perfect hobby for you.

You can pick up some cheap old furniture at thrift stores, or even check social networks to see if anyone is looking for a new home for their old wares. You can then spend a little bit of money on paint and varnish and give the old item a new look.
You might even be able to sell the furniture and make some extra money on the side!
There has never been a better time to get involved with computer science, and coding is a step into this.

It can be an interesting hobby and could turn into a very valuable skill to have. You can find some cheap courses online to enroll in, or you can watch videos online to learn how to code.
With coding, you can learn to create your own websites, apps, and games, and if you put enough work and dedication into it, you can land up earning money from coding.
Don't think of crocheting as an old-ladies hobby! Crocheting can be incredibly relaxing, and many young adults are now looking to crochet to create some beautiful, arty pieces.

Crochet is pretty easy to pick up on, and there are many tutorials online to help you learn the different stitches.
If you don't know what to crochet up, you can look for local charities who want volunteers to crochet up blankets and hats for preemie babies or the homeless. Wool and crochet hooks are cheap and it is a hobby you can do at night while watching your favorite series.
Apps like Duolingo make learning a new language free, easy, and fun. Learn a language of your choice, and practice your skills daily.

This will help boost your mental capacity and learning abilities, and maybe push you to save up to visit your dream location to practice the new language!
There is a good chance you will be able to find a dancing class in your college or local neighborhood. Dancing can be so freeing and such an enjoyable hobby.

Look to learn some new dance moves at a salsa class, or just turn the music up at home and dance on your own!
Volunteering doesn't cost a thing and actually ends up benefitting you and those who you help.

Look for local dog shelters, soup kitchens or tutor groups to get involved with.

It is a good way to give back to your community without having to spend too much money, and you should be able to find a charity organization that suits your interests best.

Try and get some friends to join in volunteering with you, and really make a difference.
College life can be stressful. Picking up meditation as a hobby can be so rewarding.

Meditation has many mental health benefits, and the great bit is that you can meditate just about anywhere. You just need to find somewhere to sit comfortably and to focus on your breath.
Some apps can help with meditation as well if you are just starting out, but otherwise, meditation is completely free. Many colleges have meditation groups that you can join.

Meditating in a group is a powerful experience, and you should look to try it out.
You don't have to be the fittest around to enjoy hiking. If you are fortunate enough to attend college near a national park, you should seriously consider hiking.

You will need to buy some good hiking shoes and possibly a backpack to get started. Most national parks have hiking trails to follow, and most do charge a fee, but you could also look to get a membership card for a reduced price.

Hiking helps take your mind off of the stresses at college and gives you a way to connect with nature and enjoy the beautiful scenery you might be missing.
Don't forget to like, pin, and share me!