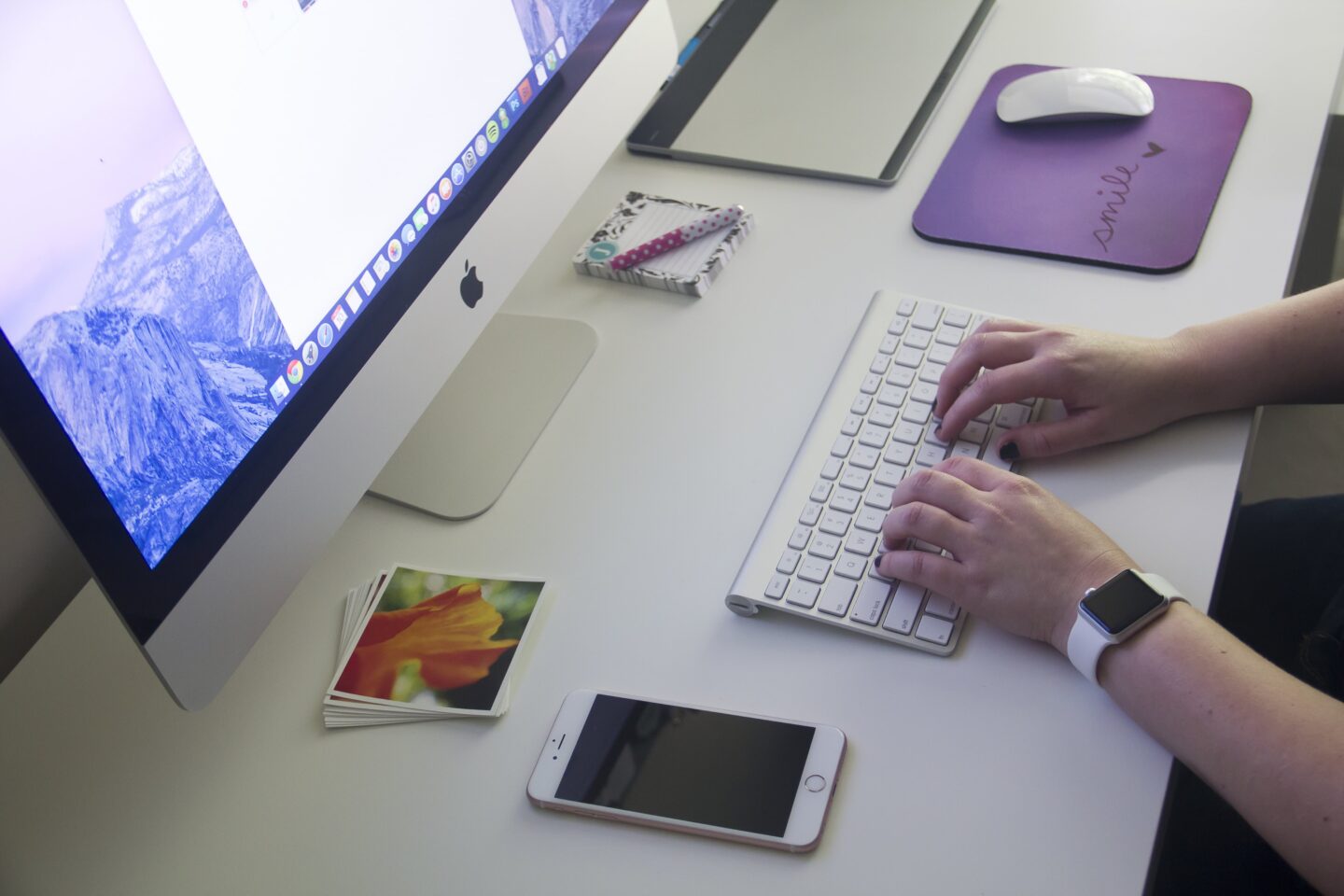 I have had a desktop for as long as I can remember. I absolutely love my Mac desktop and couldn't think about parting ways with it. So, when it came to going off to college, I wondered… Should I take my desktop?
Honestly, it's probably best to leave your desktop at home during your first semester of college. Especially if you live in a dorm room and moving every 4 months. Besides, the likelihood of using your desktop in colllege for entertainment is slim to none.
You will most likely not have too much time to play games or watch Netflix on your desktop.
Most of you time will be either studying or out with your new friends. It doesn't make sense to lug the desktop around.
This is, of course, assuming you don't have a laptop. If your desktop is your only computer, then yes, pleaaaaase don't leave it behind.
I don't know how your university will be, but I sometimes had trouble finding chairs at my universities library, much less an open computer.
Do I Need A Laptop For College If I Have A Desktop?
Absolutely not. In this case, it's unnecessary to go out and spend money on a laptop.
I just don't think you should bring a laptop AND a desktop. But if you only have one or the other, save your coins for something better and bring whichever you have to college.
You really don't need to take a laptop to class. Pen and paper are enough to take good study notes.
Besides, studies show that actually writing things out by hand (not typing) helps you remember things better.
Laptops are, however, handy and convenient, especially if you want to have a study group that meets somewhere outside your room.
What Are The Cons Of A Desktop?
The biggest drawback of a desktop is simply its size and the amount of space it takes up.
Also, desktops are (obviously) not transportable. So if you do decide you want to have a computer during lectures, you'll need a laptop or iPad to supplement your dekstop.
Can I Take My Gaming PC To College?
You definitely can. The question is more, should you?!
Unless you're a hardcore gamer, there really is no need and much less space in a college dorm for a gaming PC.
I have seen a lot of people move in and out of dorms with a big desktop, so it really depends on how much gaming you do.
A lot of people save up for a gaming laptop as well but, again, this is very particular from person-to-person.
Another thing I noticed while in college is that even the most heavy gamers didn't have much time for gaming.
Depending on your major, social life, and whether or not you have a job, you'll soon realize your schedule is extremely full.
Honestly, you could always bring it and then take it back home if it starts collecting dust (this is, of course, assuming you didn't move cross country for college.)
What Type Of Computer Does A College Student Need?
This will vary greatly depending on your needs, but these are the computers I think are best for college.
They vary greatly in price but you can't go wrong with any of them.
However, if you already have a laptop/desktop, I suggest trying to make it work with what you have (sorry I'm a broken record! College is just EXPENSIVE okay!)
I went out and bought a new MacBook when I started university and it was completely unnecessary. Don't get me wrong, I loved it. But I had a perfectly fine (working!) laptop at home I could have taken to college.
Okay, rant over. These are the best computers for college, in no particular order:
What Computer Do Most College Students Use?
You'll see all sorts of laptops on a college campus.
In my school, I saw a lot of MacBook Pros but would also say there were just as many Microsoft Surfaces and Dell's walking around.
The HP Spectre is also a very popular laptop around campus. The fact that it's basically a laptop and tablet in one (like the Surface Pro) makes it an instant classic.
In general, a MacBook and a Surface Pro seem to be the most popular computers among college students.
Enjoyed this? Make sure you check out these articles as well:
12 Insanely Good & Inexpensive High School Graduation Gift Ideas
The Ultimate Guide For College Move-In Day