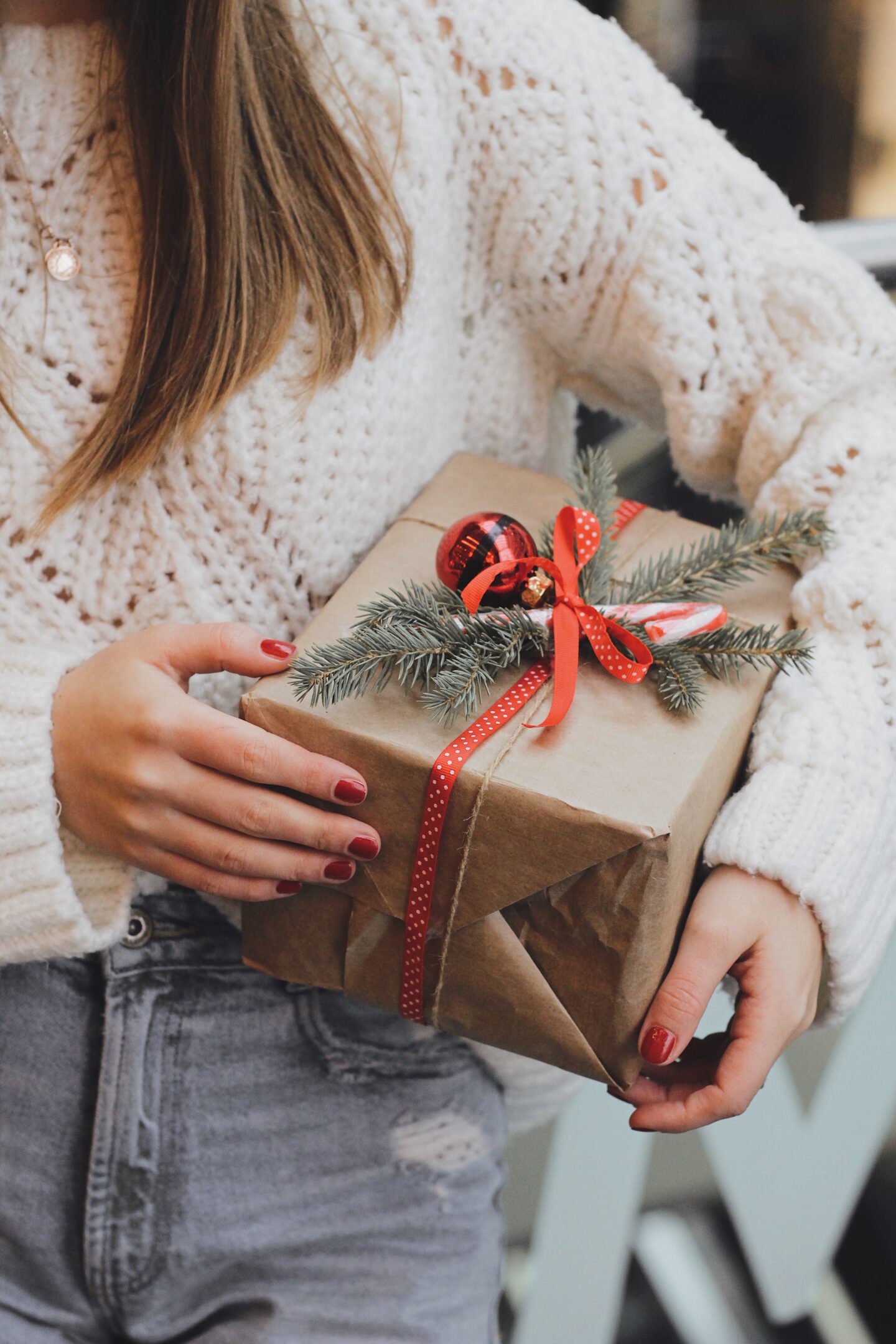 Finding the perfect gifts for a 20 year old college girl can be HARD – What do college girls even like?! We have taken the guesswork out of gift shopping and will make your life significantly easier
Finding the perfect gift for a 20-year-old college girl can be difficult!
If you want to spoil someone special for her birthday, but have no idea what to get her, here is a list of practical and thoughtful gifts that she will love and appreciate!
Gifts For A 20 Year Old College Girl
Coffee Tumbler
Every college girl needs a reliable coffee tumbler. One that will keep her coffee or chai latte warm, and which won't leak all over her bag during classes!
This glitter lavender coffee tumbler comes included with a stainless steel straw, and is double-walled to keep beverages hot or drinks cold!
Bath Bombs
Who doesn't love a good bath bomb?
Give her the gift of relaxation on her birthday with this amazing set of individually wrapped bath bombs in a gift box.
They provide a relaxing spa experience from the comfort of home! All have amazing aromas and beautiful colors.
Essential Oil Diffuser
An essential oil diffuser is such a wonderful gift.
This set contains the wooden diffuser, with 7 ambient light settings and 10 essential oils to use.
The birthday girl will love the aromatherapy and stress relief the diffuser will bring, especially when dealing with all the stress of college.
Hydro Flask Water Bottle
Staying hydrated is cool, and a Hydro Flask is an essential accessory to have in college but is something the birthday girl probably won't splash out on for herself.
The Hydro Flask is durable and leak-proof and helps to keep water cool throughout the day. It is BPA-free and made from stainless steel, so it is wonderfully safe to use daily compared to disposable plastic water bottles.
Laptop Desk
College means lots of nights spent in bed working on a laptop or binging series. To make this easier, and more comfortable, for the 20-year-old, you should give her a laptop desk to use!
She can use the laptop desk in bed or on the sofa, and it has a safe place to put their laptop, phone and mouse, while still being padded and comfortable to place on her lap.
This particular laptop desk has a beautiful bamboo lap desk with a wrist rest for added comfort.
Facial Cleaning Brush
Facial cleaning brushes help to cleanse and soothe the skin, and one will be a very welcomed gift by the birthday girl!
Choose a facial cleaning brush that has different speeds and head attachments, so it can see to different beauty and skincare needs.
Polaroid Camera
Polaroid cameras make for such great gifts! Being 20 and in college is one of the best times of life, and having a Polaroid camera allows for the birthday girl to capture her favorite moments, and keep the printed Polaroids as memories.
Remember to include some Polaroid paper with the camera so that she does not have to worry about buying any to get snapping!
Curling Iron
A good curling iron can help to give beautiful locks or casual beach waves!
This titanium curling iron is an ideal gift for a 20-year-old college student who probably won't be able to buy one for herself, but who will want to look her absolute best going out!
It is heavy-duty and long-lasting, but still gentle on hair and amazingly easy to use!
Starbucks Gift Card
If you are really stuck on a gift to give, nothing beats a Starbucks gift card! Starbucks is essential in college, but it can be super expensive on a student budget. By giving the birthday girl a gift card, she can enjoy some great coffee or teas without having to break the bank!
This is the perfect gift to give on its own or to add to another small gift!
Notebook Set
Nothing is more exciting than receiving a beautiful set of blank notebooks. There is just so much possibility! The college student can use the notebooks for journaling, for planning, or for college work. There is so much freedom as to how they can be used, and she will love the beautiful and quirky designs on the front covers!
Yoga Pants
Yoga pants are a way of life in college, whether she uses them for lounging around in the dorm or for after-class exercises. A good pair of yoga pants fit like a glove and are incredibly comfortable to wear at any time.
These yoga pants are available in many different colors and are true to size, so you will be able to find the perfect pair for her!
Folding Bike
Getting around college can be difficult if you live on a large campus, and not all college students have a place to store a bike. If this is true for the birthday girl, why not consider buying her a folding bike?
The bike is easy to set up and pack away and can be stored in small places. It is also ideal for commuting and for trips into town.
Embroidery Kit
Everyone needs a hobby to pass time and de-stress, and embroidery is a hobby that is coming back with a force! Some embroidery kits have the most stunning designs, and are suitable for beginners.
If the birthday girl loves crafts, this is a great gift for her. Once done, she can hang the embroidery pieces in her dorm room!
Selfie Ring Light
If the college girl is into posting on social media, a selfie ring light makes for a great gift.
The light can be fitted onto a smartphone, and offers optimal lighting for the best selfie pics!
Portable Charger
Being on campus all day often means a dead phone by the afternoon.
Gifting her a portable charger means she never has to go without a phone, which also means she is kept that much safer while in college.
The portable charger can also be used to charge iPads, iPods, tablets, and earphones. The charging cable is included to make it that much easier to use!