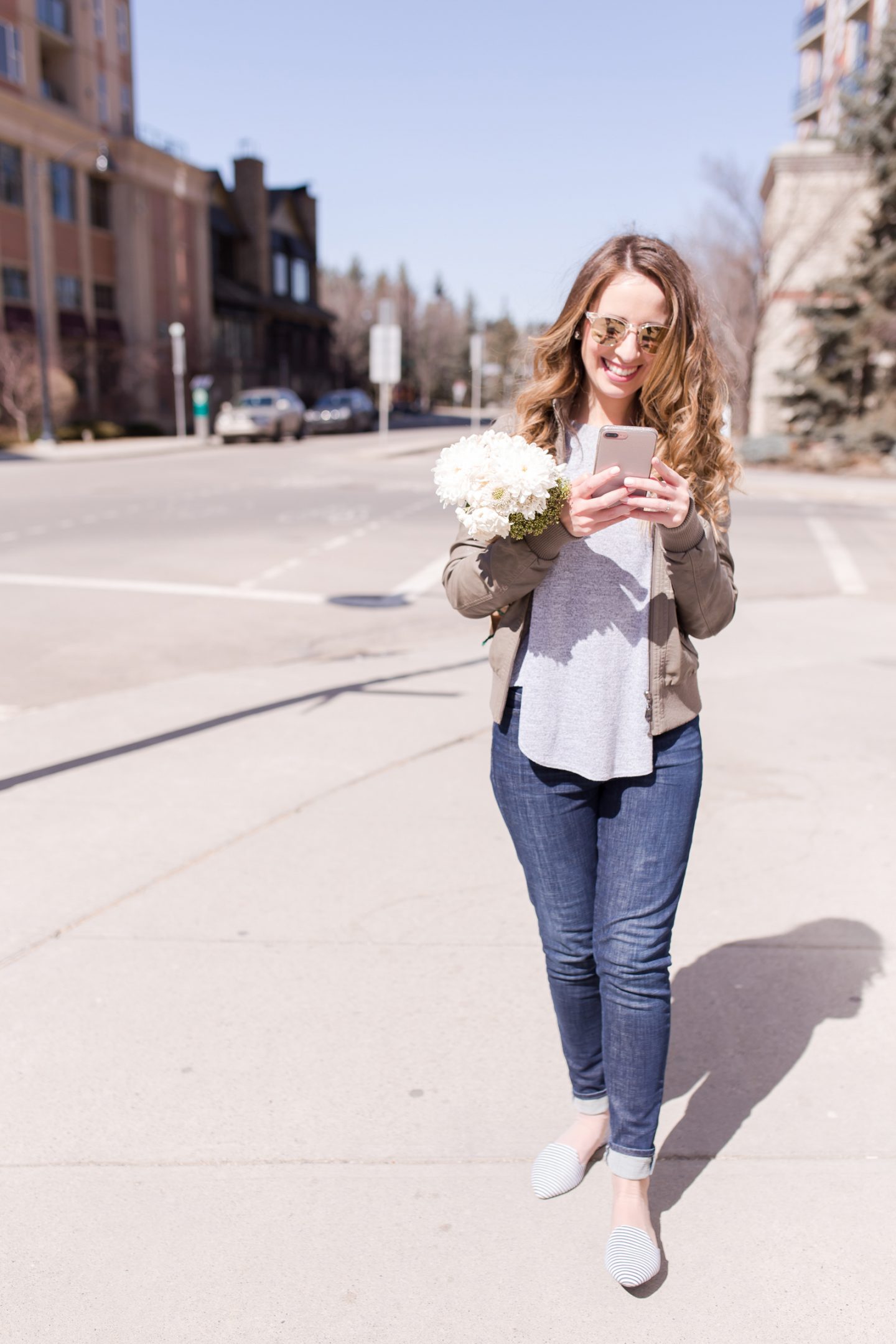 College is HARD! Luckily, whatever you are struggling with, there's an app for that.

I would never have been able to make it through college without a couple of absolute must have apps to hold my hand along the way.

These are all the apps I use (and love) in college. Apps that helped me ace tests, plan meals and even find cheap flights back home.



Must Have Apps For College Students
I'm putting this app first even though it doesn't have to do with studying or college but it can save your life!
I think all college students (all woman for that matter) should have this app on their phone.
If you're ever walking home or in the back of an uber and feel unsafe, you can open up this app and press down the button. Once you release, you will have ten seconds to put in your pin. If you don't put in your pin, the app will automatically send police to your location via GPS. 
Basically, you have a silent bodyguard with you at all times.
And what's even better, is you can sync it with other devices like your google home or Alexa. You can say "Alexa, tell Noonlight to send help!" and assistance will be on the way.
The app costs $4.99 a month but that's nothing for the peace of mind it provides. 
Get the app here.
Am I horrible for suggesting this? 
Quizlet isn't just test answers (which is in part an awesome study tool!) It allows you to create study cards to study on-the-go.
You can, of course, resort to paper flashcards, but I always found the task of making them a bit tedious, and I like being able to study anywhere.
Blackboard Or Canvas (or Similar)
Perhaps a no-brainer for most, but I didn't know my college had an app to check the syllabus, homework, and office-hours. I honestly thought it was all on desktop for the entire first semester 🤦‍♀️ 
My college used Blackboard (but I know some use Canvas) and its very useful to have it on your phone.
Some professors communicate with students exclusively through the school portal and won't send out emails. You want to be on top of all your homework, messages, and grades so having the app on your phone is VERY beneficial.
If your college uses blackboard, get it on IOS here or Android here.

For Canvas, get it on IOS here and Android here.
This has to be one of the best apps I have found for note-taking. 
Evernote has everything I need (plus more) for taking, syncing, and sharing notes. Plus it integrates flawlessly with other apps.
You can organize your notes by tags and it even saves searches.
Another really cool feature is optical character recognition, which is just a fancy word for 'you can take a picture of text and it will make that text searchable.'
To get the best benefit of this app, I create an account online and sync everything with my smartphone.
Get it on IOS or Android.

They have a free and paid version, I've used the free one and haven't found the need to upgrade.
OneNote is probably Evernotes biggest competitor. It is super flexible and customizable, plus it's completely free.
Unlike Evernote, it doesn't have an 'upgrade charge' and you get full access to all it's features from day one.
One issue with this app is you can't sort notes by date or alphabetically, you can only drag them around as if they are notecards. If that isn't an issue for you, then I encourage you to start with Microsoft OneNote over Evernote.
Get it on Desktop, IOS, or Android.
Grammarly is an online grammar checker that can help you proofread any document or email so you may avoid embarrassing typos. 
You can add the extension to chrome for free and it will help you spot any (and all) mistakes.
The Grammarly Premium has an advanced grammar checker, plagiarism detector, and even vocabulary enhancement suggestions. 
Unless you're worried about accidentally plagiarizing a paper, the free version should be sufficient for your essays. Premium is $29.95 a month if you want to go that extra mile.
Download the app here.
This website is a LIFESAVER! And I don't say that lightly.
If you haven't heard of Khan Academy, allow me to bless your life. Khan Academy has videos and guides for whatever subject you're struggling with.

The instructors are very detailed and explain things so easily.

There are some professors in college that not matter how hard I tried, I just couldn't understand their teaching style and Khan Academy helped me ace the class. 

From basic algebra to electrical engineering, you'll fall in love with this site.
Check out the website here and get it on IOS or Android
One of the best ways to study is in Pomodoros, meaning you focus for 25 minutes and take a 5 minute break, then repeat. 

You can set a regular timer, but Focus Keeper is such a nifty time-tracker that allows you to not have to worry about setting the timer intervals yourself.

The app I use is only available for IOS but I found a similar one for Android.
Todoist is basically what it sounds like. It's one big to-do list app that syncs up with your calendar and helps keep you on track.
I love this app as I find it so simple to keep track of everything I need to get done.
You can set up one-time due dates and even recurring ones.
Instead of writing down one big task, I like to break it down into achievable chunks. Sometimes we procrastinate because we don't quite know where to get started, so instead of writing 'write term paper' I'll put 'research paper,' 'write 1,000 words,' 'edit,' etc.
Todoist allows me to get out of my own head and take small, achievable bites out of my major tasks and assignments. 
This app has gotten me out of quite a few jams!

What this app allows you to do is take a picture of the question you are struggling with and it will show you how to solve it.

It is such a great learning tool that I highly recommend. And the best part is, it isn't just for math problems but for a bunch of different subjects like Biology, Physics, and Fiction.

Get it on IOS or Android
What is the college app you can't live without?!
Don't forget to like, pin, and share!