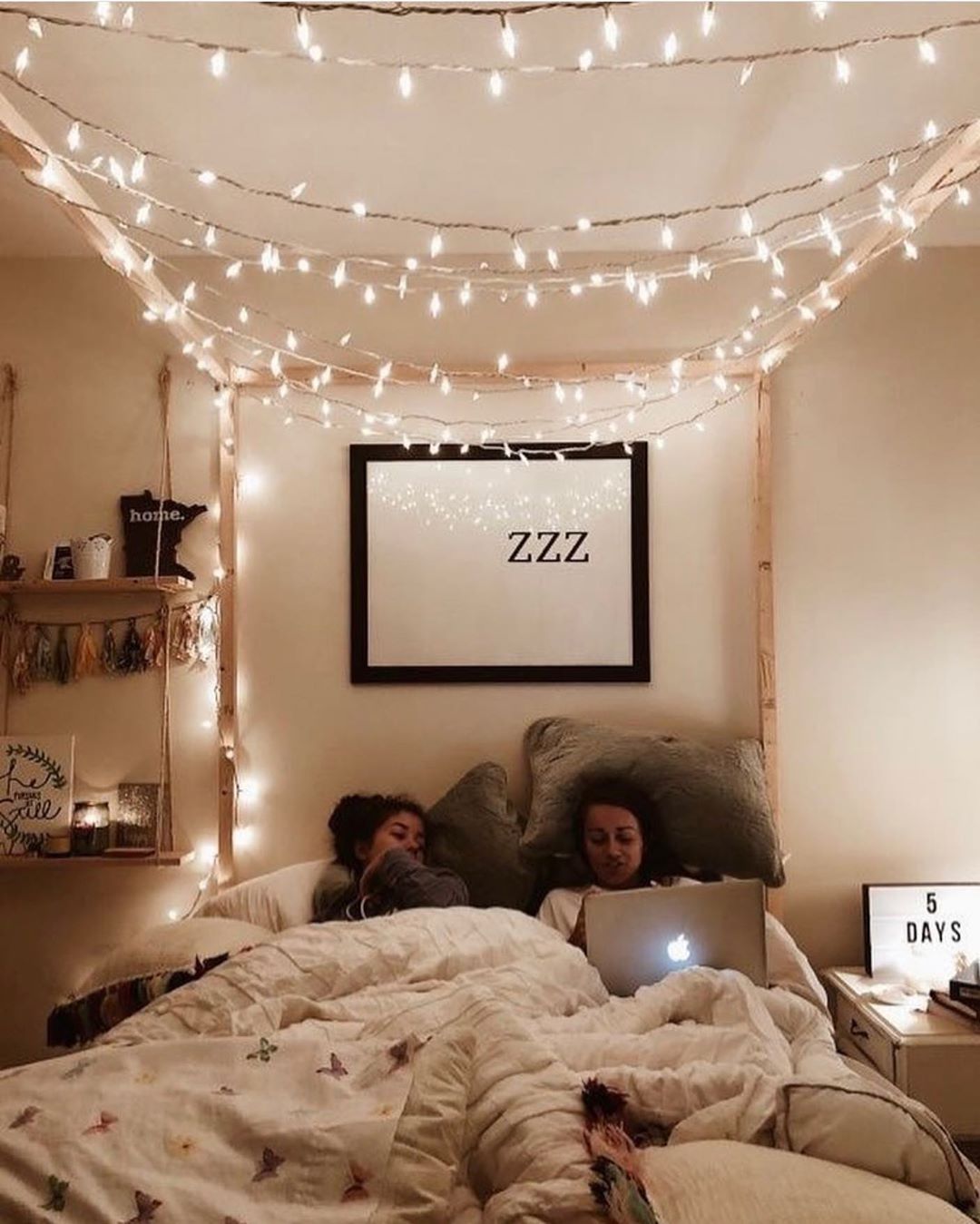 Featured Image: @roompalace
These are the college essentials that almost all freshmen forget to pack.

Packing for college can be stressful. What's even worse is when you start your classes and realize you forgot some absolute necessities.

I have made a list of the most commonly forgotten college items you don't want to forget!

Knowing you are prepared for college will help with your move-in stress!

Let's get into it…


College Essentials You're Likely To Forget
Fabric Steamer
It's likely your dorm closet will be teeny-tiny and all your clothes will be cramped inside or folded in storage bins.

As a result, your clothes will be wrinkly more often than not.

A tiny steamer is a perfect addition to your life! It barely takes any room and will have your clothes looking fresh in an instant.

This is an absolute essential for me because (don't judge) I can't flat iron clothes (I don't know what it is, it always looks worse after!)

Cheap Dishes
You don't need a full set of dishes, that's why I love this set which offers one cup, bowl, medium plat, and large plate.

You think you'll have all your meals in the dining hall, but it's likely you'll make a couple of easy things (i.e. cereal) in your room to save time in the mornings.

Don't forget the dish soap and a sponge!

Umbrella
There isn't much to say about this one.

Umbrellas are easily forgettable, and then you wake up one morning to what seems like the end of the world, realize you have to walk half a mile to class and curse the day you ever forgot to pack an umbrella and rain boots.

Water Filter

If you don't want to walk to the dining hall for water constantly, drink from the sink, or purchase plastic water bottles constantly (it's horrible for the . environment!) then this water filter should be a top priority on your list of college essentials.

Don't forget your water bottle so you stay hydrated between classes as well.

Noise Cancelling Headphones
Noise canceling headphones have got to be one of the best items for college!
Whether you need music to study or need to drown out the noise coming from the top bunk, they are an absolute must.

This is one lesson I had to learn the hard way as I didn't think I would be easily distracted by noise or peoples conversations, but it quickly became mandatory.

Even in quiet zones of libraries, you can always hear people whispering or eating crunchy things. If you're slightly A.D.D. like me, you won't be able to graduate without these.

A Book Safe

This is one of those unfortunate life lessons I don't want you to learn the hard way.

BUT, people steal. Perhaps your roommate is the salt of the earth, but you're both likely to have a lot of acquaintances over often and it's better to be safe than sorry.

This discrete book safe might be a weird college essential, but you won't regret buying it!

First-Aid Kit
The likelihood of you getting hurt in college is slim, but if you're half as clumsy as me, you'll be happy you brought this kit with you.

Make sure your first aid kit has some ibuprofen (headaches after an all-nighter and/or hangover) and hydrogen peroxide (for minor cuts and bruises).

A Laptop Desk
You will spend more time than you care to admit in bed, on your laptop.

Whether it's catching up on your favorite Netflix series or doing your final review, this desk is much more comfortable than having your laptop on your thighs (and much better for your posture).

Black Out Curtains
You might want to get the O.K. from your roommates on this one, but blackout curtains are mandatory in my life.

I need to sleep in pitch darkness or else I don't get a full nights rest.

If for whatever reason, your roommates aren't keen on blackout curtains, you might want to try…

Sleep Mask
Don't knock it until you try it!

A sleep mask is a great tool to have if you are trying to get some rest and your roommate is watching The Office for the 17th time at 2 A.M.

Fall asleep faster and stay asleep!

Shower Shoes
You don't want to put your bare feet in communal showers.

Even if everyone in your residence hall or Greek house is OCD clean (unlikely!) feet get dirty and are a breeding ground for gross things like fungus.

Wear your shower shoes at all times!

A Planner
If you weren't big on planners in highschool, college is the time to change that.

Honestly, you can't expect to remember everything or have a million sticky notes lying around.

I didn't use a planner for the first month of class and had so many things fall through the cracks.

A good planner is a lifesaver and every college students best friend.

White Noise Machine
College students are known for being loud.

There were multiple occasions when I'd wake up in the middle of the night to laughter and door slams.

I started sleeping like a baby as soon as I got my white noise machine, especially when I used the rain option.

Surge Protector

Dorm rooms don't typically come with a lot of outlets, and the ones you do have tend to be in the most inconvenient places.

A surge protector gives you many outlets and (depending on the cord you choose) allows you to place your electronics in more convenient places

Reading Pillow
You probably wouldn't forget your favorite pillow, but did it even occur to you to bring a reading pillow?

A good reading pillow is perfect when you want to do homework in bed, read, or just watch tv without ruining your posture.

I used mine every single day and absolutely love it.


Will you be taking any of these essentials to college? What can't you live without that you would never forget to take with you? Let us know in the comments below or email us at [email protected]!
Pin, Like, And Share!